Kashmir shuts down after militant's killing
October 14, 2018 - 9:3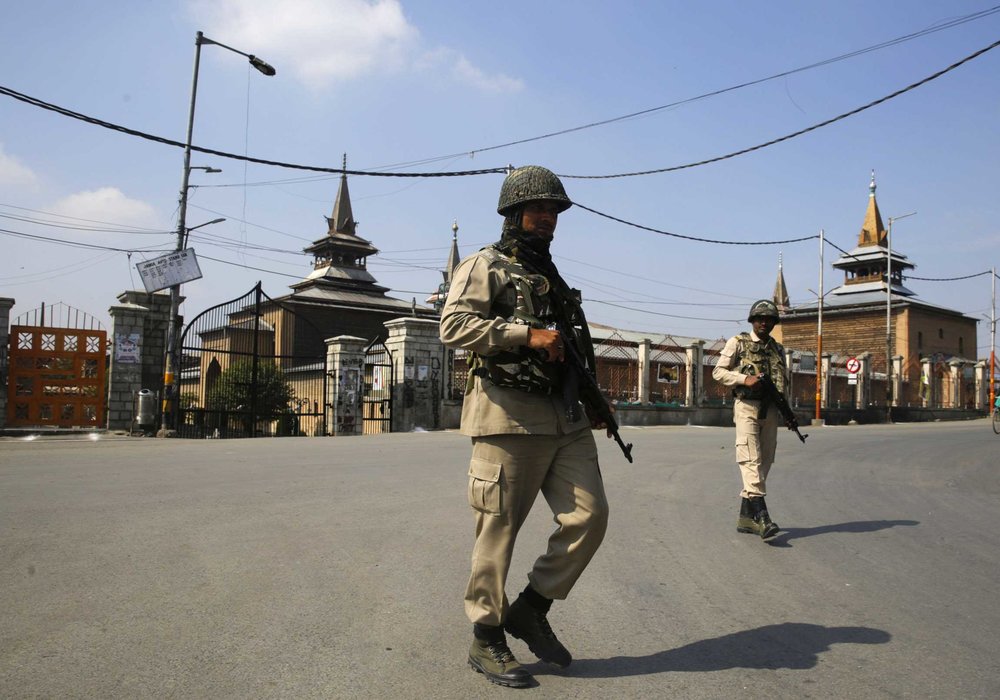 Indian-controlled-Kashmir observed a complete shutdown on Friday and Saturday, after PhD scholar-turned-militant Mannan Wani and his associate were killed in an encounter in north Kashmir's Handwara. The call for shutdown had been given by the separatist leadership.
Shops and commercial establishments remained closed in the valley, with traffic remaining off the roads. Educational institutions and colleges also remained shut in response to the call.
According to local government officials, dozens of people were injured in the clashes between people and security forces. Most of them were civilians and the injured also included some police personnel.
The killing of Wani, who did PhD from the renowned Aligarh Muslim University before joining militant ranks in January, is seen as the latest setback to Hizbul Mujahideen, as the security establishment feared he could attract more educated youngsters towards militancy with his blogs.
Meanwhile, according to latest reports, around 300 militants are presently active in the Kashmir valley and more than 250 militants are ready to infiltrate across the Line of Control at different launch pads in Pakistan.
Lt. Gen. AK Bhatt speaking during closing ceremony of 15 day-long Public Mela in north Kashmir's Kupwara district last week said there will be more infiltration attempts in the winter months, but Indian forces are "vigilant to foil their attempts".
In recent years, the militancy in the valley has been driven by local Kashmiri youth, which has made the task of security agencies difficult.