University of Tehran's Jahad Daneshgahi to manufacture subway equipment
October 16, 2018 - 19:57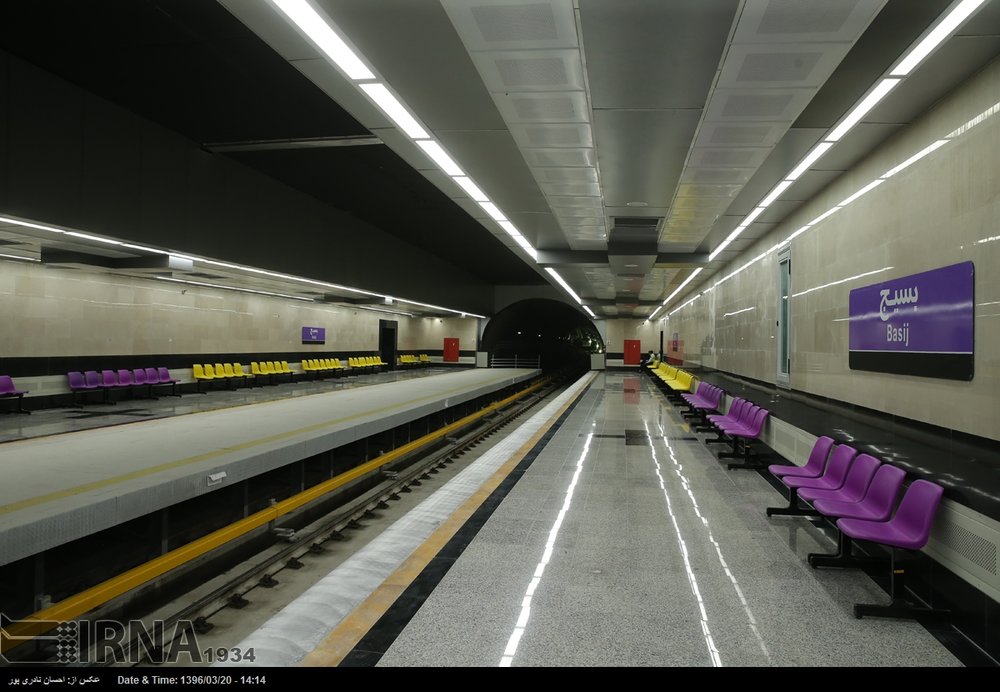 TEHRAN — Jahad Daneshgahi, the University of Tehran's academic center for education, culture and research, will domestically produce equipment for developing subways, deputy mayor of Tehran for traffic and transport affairs has said.
As per a memorandum of understanding signed between Jahad Daneshgahi and directorate for traffic and transport affairs at Tehran Municipality on Monday the research center will provide Tehran metro with home-grown equipment, YJC reported.
Mohsen Pourseyyed Aqaei explained that thankfully Iran is fully capable of manufacturing all subway equipment regarding rail equipment and construction materials.
Though some equipment still should be imported to the country and in order to develop rail transport "we" need to become self-sufficient in manufacturing such equipment and now with the newly signed memorandum of understanding Jahad Daneshgahi will produce them.
He further explained that the decision for domestic production of the equipment is not just because of the brutal sanctions imposed on Iran, but also to improve the national industry.
He also noted that Tehran should have 12 operational subway lines to provide the whole province with public transportation.
Currently there are five operational subways lines in the city of Tehran which deliver some 2.2 million rides on a daily basis, and lines 6 and 7 are yet to be completed and once they are fully operational they can increase the metro ridership to some 5 million a day.
As Pourseyyed Aqaei said after the completion of line 6 and 7 Tehran Municipality is planning on constructing a new subway line within the next 5 years.
According to a United Nations 2014 report, half of the world's population is now urban and this means that subways are vital for commuting in crowded cities, something that will become more and more important over time. They can also play a part in reducing outdoor air pollution in large metropolises by helping to reduce motor-vehicle use.
Large amounts of breathable particles (particulate matter, or PM) and nitrogen dioxide (NO2), produced in part by industrial emissions and road traffic, are responsible for shortening the lifespans of city dwellers. Public transportation systems such as subways have thus seemed like a solution to minimize air pollution in the urban environment.
More than 95 percent of the world's population are breathing dangerously polluted air, with those in developing countries at considerably greater risk. According to a large-scale study by the Health Effects Institute published by the Independent in mid-April air pollution was responsible for 6.1 million deaths in 2016, with ambient (outdoor) air pollution being the largest contributor, accounting for 4.1 million deaths. Global deaths attributed to ambient air pollution are estimated to have increased by 19.5 percent from 3.3 million in 1990.
MQ/MG