Tuberculosis in Iran 10 times below global prevalence
October 18, 2018 - 8:40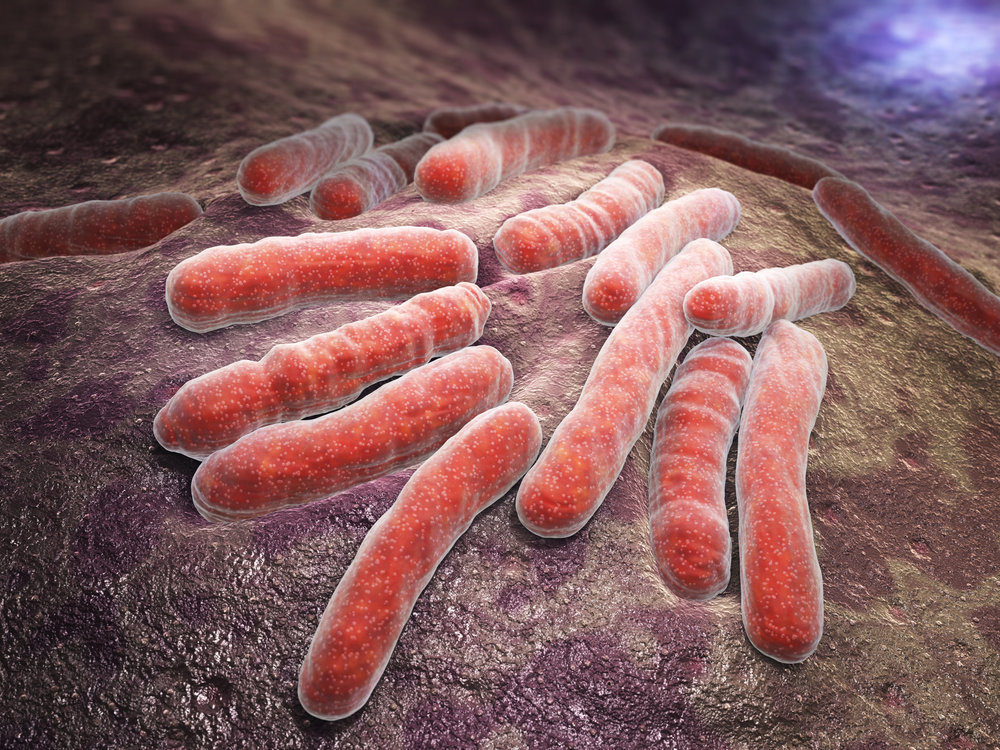 TEHRAN — The incidence of tuberculosis (TB) in Iran is 14 cases per 100,000 population which is more than 10 times below global rate, said head of the department for prevention of leprosy and TB at the Ministry of Health.
Tuberculosis is caused by bacteria (Mycobacterium tuberculosis) that most often affect the lungs. Tuberculosis is curable and preventable.
According to the figures revealed by World Health Organization (WHO) in 2017, 10 million people fell ill with TB equivalent to 131 cases per 100,000 population worldwide.
Moreover, surveys indicate that over the past 50 years TB incidence has fallen 13 times, ISNA quoted Mahshid Nasehi as saying on Tuesday.
This is while Iran is adjacent to two countries, Afghanistan and Pakistan, with TB incidence of 189 and 267 cases per 100,000 population, Nasehi highlighted.
Last [Iranian calendar] year (March 2017-March 2018), Nasehi said, some 8,819 individuals were diagnosed with TB of whom 46 percent were women and 14 percent were foreign nationals- mostly Afghan nationals.
Additionally, TB is highly prevalent among people aging above 65 in Iran, which again signifies the fact that the disease is very well-controlled in the country, she suggested.
Province of Golestan, northern Iran, and southeastern province of Sistan-Baluchestan, rank highest with peak TB incidence rate nationwide, she added.
TB is a leading killer of HIV-positive people. Unfortunately being infected with HIV virus will increase the chances of developing TB, Nasehi said, stating that, last year 3.3% of the patient diagnosed with TB were also suffering from HIV.
According to WHO risk of developing TB is estimated to be between 16-27 times greater in people living with HIV than among those without HIV infection as their immune system is weak. In 2015, there were an estimated 10.4 million cases of tuberculosis disease globally, including 1.2 million [11%] among people living with HIV. Almost 60% of tuberculosis cases among people living with HIV were not diagnosed or treated, resulting in 390, 000 tuberculosis-related deaths among people living with HIV.
Nasehi also explained that the Ministry of Health is also taking routine measures to control and prevent the disease.
Conducting screening tests among different groups, particularly those at risk of developing the disease such as prisoners, people who received organs, people with HIV, etc., as well as giving people free of charge treatment and BCG vaccine at birth are of the measures taken by the Ministry, she said.
Bacillus Calmette–Guérin (BCG) vaccine is a vaccine primarily used against TB. In countries where tuberculosis or leprosy is common, one dose is recommended in healthy babies as close to the time of birth as possible.
Despite the preventive programs carried out in the country there are still cases of TB in Iran, she regretted, saying that, TB is treatable and after receiving 6 months of treatment the patient can go back to their normal life, she concluded.
WHO key facts about TB
TB is one the top 10 causes of death globally. In 2017, 10 million people came down with TB, and 1.6 million died from the disease (including 0.3 million among people with HIV). In the same year 1 million children became ill with TB and 230, 000 children died of TB (including children with HIV associated TB).
In 2017, 87% of new TB cases occurred in the 30 high TB burden countries. Eight countries accounted for two thirds of the new TB cases: India, China, Indonesia, the Philippines, Pakistan, Nigeria, Bangladesh and South Africa.
Multidrug-resistant TB (MDR-TB) remains a public health crisis and a health security threat. WHO estimates that there were 558 000 new cases with resistance to rifampicin – the most effective first-line drug, of which - 82% had MDR-TB.
Worldwide TB incidence is falling at about 2% per annum which needs to increase to 4-5% yearly decline to achieve the 2020 milestones of the End TB Strategy.
It is estimated that 54 million lives were saved through TB diagnosis and treatment between 2000 and 2017. Ending the TB epidemic by 2030 is among the health targets of the Sustainable Development Goals.
Latent TB and active TB
TB is spread from person to person through the air. When people with lung TB cough, sneeze or spit, they propel the TB germs into the air. A person needs to inhale only a few of these germs to become infected.
Although your body may harbor the bacteria that cause tuberculosis, your immune system usually can prevent you from becoming sick. For this reason, doctors make a distinction between latent TB an active TB.
In case of latent TB you have a TB infection, but the bacteria remain in your body in an inactive state and cause no symptoms. Latent TB, also called inactive TB or TB infection, isn't contagious. It can turn into active TB, so treatment is important for the person with latent TB and to help control the spread of TB. About one-quarter of the world's population has latent TB.
Active TB makes you sick and can spread to others. It can occur in the first few weeks after infection with the TB bacteria, or it might occur years later.
Those who are at risk
People infected with HIV as well as others who have conditions which compromise their immune system are most likely to develop TB.
Tobacco use greatly increases the risk of TB disease and death. 7.9% of TB cases worldwide are attributable to smoking.
Symptoms and treatment
Common symptoms of active lung TB are cough with sputum and blood at times, chest pains, weakness, weight loss, fever and night sweats.
Active, drug-susceptible TB disease is treated with a standard 6 month course of 4 antimicrobial drugs that are provided with information, supervision and support to the patient by a health worker or trained volunteer. Without such support, treatment adherence can be difficult and the disease can spread. The vast majority of TB cases can be cured when medicines are provided and taken properly.
Multidrug-resistant tuberculosis (MDR-TB) is a form of TB caused by bacteria that do not respond to isoniazid and rifampicin, the 2 most powerful, first-line anti-TB drugs. MDR-TB is treatable and curable by using second-line drugs. However, second-line treatment options are limited and require extensive chemotherapy (up to 2 years of treatment) with medicines that are expensive and toxic.
In some cases, more severe drug resistance can develop. Extensively drug-resistant TB (XDR-TB) is a more serious form of MDR-TB caused by bacteria that do not respond to the most effective second-line anti-TB drugs, often leaving patients without any further treatment options.
WHO estimates that there were 558 000 new cases with resistance to rifampicin – the most effective first-line drug – of which 82% had MDR-TB. The MDR-TB burden largely falls on 3 countries – India, China and the Russian Federation – which together account for nearly half of the global cases.
Worldwide, only 55% of MDR-TB patients are currently successfully treated.
Ending TB
Ending the TB epidemic by 2030 is among the health targets of the Sustainable Development Goals. WHO has gone one step further and set a 2035 target of 95% reduction in deaths and a 90% decline in TB incidence – similar to current levels in low TB incidence countries today.
The Strategy outlines three strategic pillars that need to be put in place to effectively end the epidemic:
Pillar 1: integrated patient-centered care and prevention
Pillar 2: bold policies and supportive systems
Pillar 3: intensified research and innovation
The success of the Strategy will depend on countries respecting the following 4 key principles as they implement the interventions outlined in each pillar: government stewardship and accountability, with monitoring and evaluation, strong coalition with civil society organizations and communities, protection and promotion of human rights, ethics and equity, and adaptation of the strategy and targets at country level, with global collaboration.
MQ/MG