Ministry of Health to implement plans meeting elderly's needs
October 28, 2018 - 9:50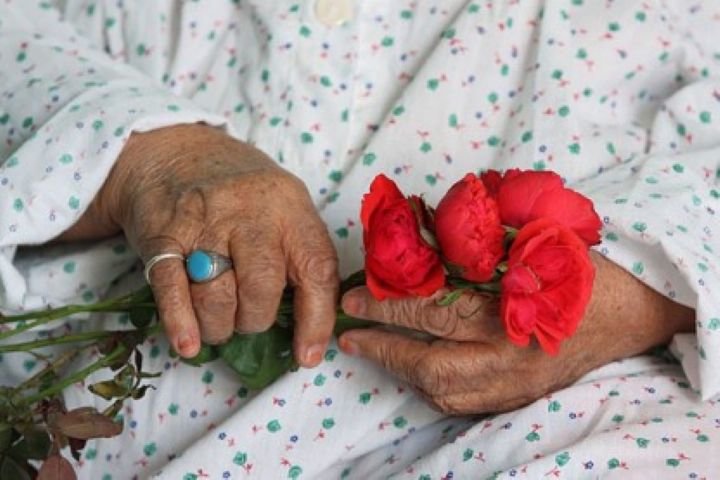 TEHRAN – The Ministry of Health is developing and implementing various short-term and long-term plans to respond to the needs of elderly citizens, deputy health minister for nursing has said.
Maryam Hazrati made the remarks at the sidelines of the HelpAge Asia-Pacific Regional Conference on Population Ageing in Tehran on October 23-25, with a main theme of "Family, Community and State in Ageing Societies".
As the world's aging population continues to grow older, and in Iran, the elderly constitute 9.3 percent of the country's population, the Ministry of Health has prepared many plans towards the elderly citizen's unmet needs, she highlighted.
"Plans on nursing and population aging which are implemented by the nursing department, can be classified in five categories including policy making, education, clinical education, community and research," she noted.
In the policy category, the establishment of the National Council of the Elderly and the National Non-Communicable Disease Committee were the most important measures taken by the Ministry, she added.
In line with WHO's activities to combat NCDs, in 2015, a committee has been stablished in Iran called National Non-Communicable Disease Committee at the Ministry of Health headed by the Health Minister, Hassan Qazizadeh Hashemi. There are six subcommittees affiliated with this committee responsible for controlling cancer, cardiovascular diseases, metabolic disorders, air pollution and inter-sectoral collaboration, traffic injuries, and a subcommittee for monitoring and evaluating whole action plan for the NCDs in Iran.
Hazrati went on to note that training specialist nurses for elderly, community health and mental health, also holding short term nursing courses to empower the nurses in elderly care are among the measures taken in education category.
Moreover, changing nursing education curriculum with a new approach of nursing for elderly community is among the other plans implemented in this regard, she said, adding that two major measures taken in the field of research are setting up a scientific association for aging and a national network of nursing research.
The Ministry's main plan for all the community, especially the elderly, is the establishment of some 750 nursing centers offering counseling and care services at the patient's houses, she concluded.
Earlier in June, Anoushirvan Mohseni-Bandpey Minister of Cooperative, Labor and Welfare said that some 7.3 million people in Iran are ageing, of which 3.7 million are women and 3.6 million are men.
Also, First Vice-President Eshaq Jahangiri said that the population of senior citizens standing at 7.4 million in Iran is projected to increase to 30 million by 2050.
According to the World Health Organization between 2015 and 2050, the proportion of the world's population over 60 years will nearly double from 12% to 22%. By 2020, the number of people aged 60 years and older will outnumber children younger than 5 years old.
The pace of population ageing is much faster than in the past. In 2050, 80% of older people will be living in low- and middle-income countries.
All countries face major challenges to ensure that their health and social systems are ready to make the most of this demographic shift.
FB/MQ/MG