Cinema Verite receives nine submissions on Arbaeen pilgrimage
October 28, 2018 - 19:11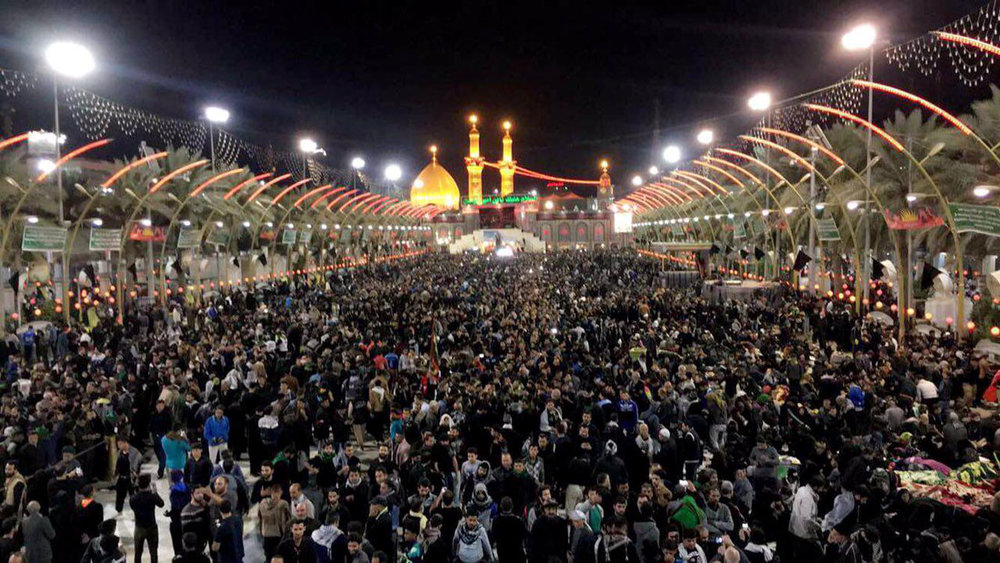 TEHRAN – Cinema Verite, Iran's major documentary film festival, has received nine films revolving around the Arbaeen pilgrimage, the organizers announced on Sunday.
Among the submissions are "The Guest" by Masud Dehnavi, "The Fortieth Day" by Hamid Kuhpai, "The Lovers' Circle" by Hamed Koljei and "Maternal Logistics" by Yzadan Parvandeh.
The religious ritual of Arbaeen is performed to observe the end of the 40-day mourning period following the martyrdom of Imam Hussein (AS) and his loyal companions on Ashura. Arbaeen falls on October 30 this year.
Pilgrims from various Iranian cities flock to the Iraqi city of Karbala during Arbaeen to visit the shrines of Imam Hussein (AS) and his brother Hazrat Abbas (AS).
Cinema Verite has also received 22 submissions on Imam
Hussein (AS) and Ashura.
The Documentary and Experimental Film Center is the main organizer of the festival, whose 12th edition will be held in Tehran from December 9 to 16.
Photo: Arbaeen pilgrims, Karbala (file photo)
MMS/YAW