"The Dark Room" named best at HANIFF
November 2, 2018 - 17:57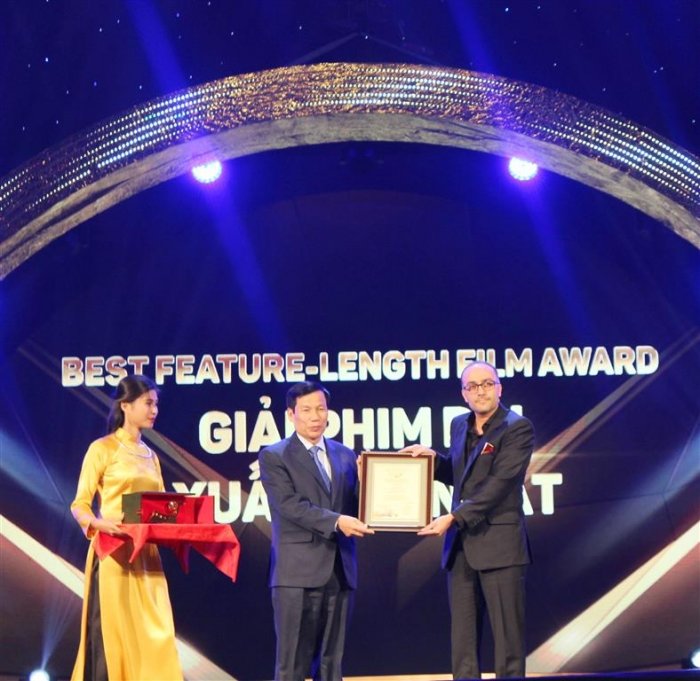 TEHRAN -- "The Dark Room" by Ruhollah Hejazi from Iran has won the award for the best feature-length movie at the Hanoi Film Festival (HANIFF) in Vietnam, the organizers have announced.
"The Dark Room" tells the story of a married couple named Farhad and Halleh.
The award for best director went to Piotr Domalewski for "Silent Night" from Poland.
Christian Bables received the best actor award for his role in "Signal Rock" from the Philippines, and the award for best actress went to Phuong Anh Dao for her role in "Summer in Closed Eyes" from Vietnam.
Iranian director Shahram Mokri was a member of the jury for the official competition of the festival, which was held in the capital of Vietnam from October 27 to 31. Japanese filmmaker Oguri Kohei was president of the jury.
The organizers also arranged a seminar on Iranian cinema and its international achievements on October 29 attended by a number of Iranian cineastes including film expert Mohammad Atebbai, filmmaker Kazem Molai, as well as Hejazi and Mokri.
General Director of the 5th Hanoi International Film Festival Ngo Phuong Lan, former Director of the Singapore International Film Festival Philip Cheah and Managing Director of the ASEAN Film Fund Miguel Dela Rosa were also among the attendees.
The cineastes discussed Iranian cinema and its great success at numerous international film festivals.
Photo: Ruhollah Hejazi (R) receives the best feature-length award he won for "The Dark Room" from the
Minister of Culture, Sports and Tourism Nguyen Ngoc Thien at the closing ceremony of HANIFF on October 31, 2018.
RM/YAW