Iran claim title at Intercontinental Beach Soccer Cup
November 10, 2018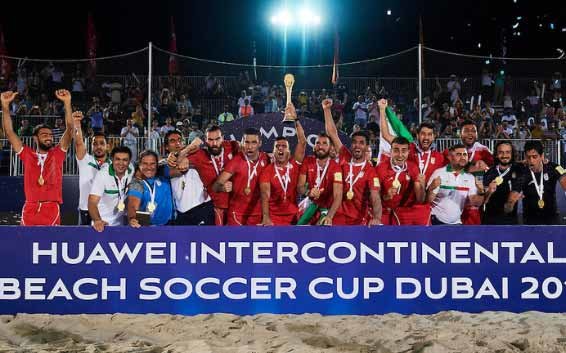 TEHRAN – Iran defeated Russia at the final match of the 2018 Intercontinental Beach Soccer Cup on Saturday.
Iran beat Russia 4-2 in the final match held in Dubai's Kite Beach Jumeirah.
Mostafa Kiani (4th), Mohammad Masoumizadeh (7th, 24th) and Hamid Behzadpour (11th) scored for the Iranian team.
Paporotnyi scored twice in the 13th and 31st for Russia.
Russian player scored an own goal to make it 4-1. With four minutes remaining, Russia scored the second goal but it was not enough for them.
Earlier on the day, Brazil defeated Egypt 5-3 to finish in third place.
The tournament, which is organized by the Dubai Sports Council (DSC) and Beach Soccer Worldwide (BSWW), was held in Dubai, the UAE from November 6 to 10.