Tehran mayor candidates brief city council on urban management plans
November 11, 2018 - 21:27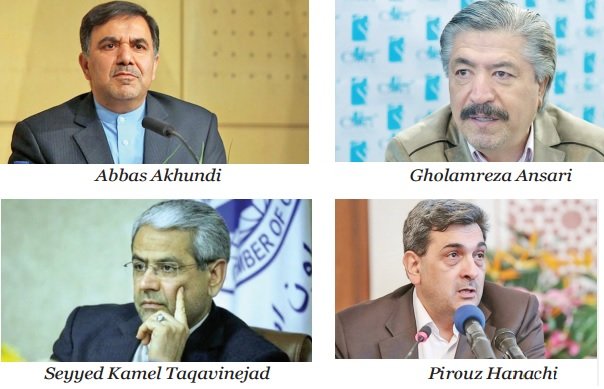 TEHRAN — Four candidates who are running for Tehran mayoral election briefed the city council on their urban management plans on Sunday, ISNA news agency reported. 
On November 4 members of the Majlis [Iranian parliament] social committee voted on Sunday against a reinterpretation of Article 1 of the law banning employment of the retired officials, and as a result Tehran mayor Mohammad Ali Afshani, who is retired, should give up office.
The law to ban employment of the retired was passed in mid-September by the Majlis and it will be implemented by November 15.
Seyyed Kamel Taqavinejad, head of Iranian National Tax Administration, Pirouz Hanachi, deputy mayor for urban development and architecture, Abbas Akhundi, former Minister of Transport and Urban Management, and Gholamreza Ansari, a former ambassador of the Islamic Republic of Iran to Russia are the four candidates.
The city council will elect two of the candidates to run for the post and will finally choose the next mayor by Tuesday.
The fifth city council election was held simultaneously with the presidential election on May 19, 2017. Reformists managed to secure all 21 seats at the council. The first session of the fifth Tehran City Council was held on August 23, 2017.
Since then the council had to elect two mayors. First Mohammad Ali Najafi was named as the mayor who kept the post for almost 7 months and then resigned due to his deteriorating health caused by prostate cancer.
After Najafi, Samiollah Hosseini Makarem became the caretaker and finally a month later in mid-May Afshani secured the seat as the mayor.
MQ/MG