Exemption of Chabahar project from U.S. sanctions win-win for India, Iran
November 12, 2018 - 23:42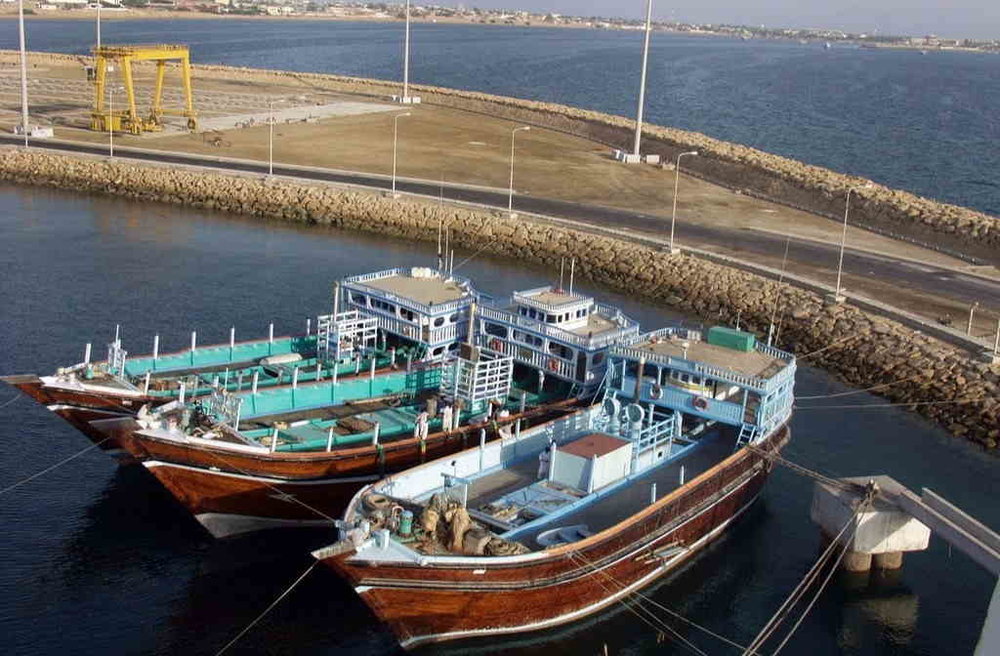 TEHRAN _ In a significant development that augurs well for Iran-India relations, New Delhi has managed to keep the strategic Chabahar Port project outside the ambit of U.S. sanctions against Iran that came into effect on November 5.
After getting snubbed by New Delhi, to save itself from further embarrassment, the U.S. administration "granted" exemptions to eight countries, including India, and announced that the Chabahar project and Afghanistan specific railway project (under INSTC) would be kept out of the purview of sanctions for the purpose of "development" in Afghanistan.
A report in India Today, quoting the U.S. State Department spokesman, said the U.S. would allow the projects to move forward and allow carrying of "non-sanctionable" goods through the port to Iran.
"After extensive consideration, the Secretary has provided for an exception from the imposition of certain sanctions under the Iran Freedom and Counter-Proliferation Act of 2012 (IFCA) with respect to the development of Chabahar Port and the construction of an associated railway and for the shipment of non-sanctionable goods through the Port for Afghanistan's use, as well as Afghanistan's continued imports of Iranian petroleum products," the spokesperson was quoted saying.
Chabahar and INSTC are important strategic projects for India and Afghanistan and New Delhi had been exerting pressure on Washington for a waiver, according to sources. Chabahar is seen as a counter to Pakistan's Gwadar port project, which will keep Islamabad out of the equation and give India direct access to Kabul through Iran.
India is scheduled to hold a ministerial-level meeting with Tehran and Moscow this month to implement the much-delayed International North South Transport Corridor (INSTC), according to a report in daily Economic Times.
The report said Indian officials held detailed discussions with the U.S. on the one hand and with Iran-Afghanistan on the other to continue and expand its presence at Chabahar Port.
Foreign Secretary Vijay Gokhale, while addressing an Indo-Pacific connectivity meet in New Delhi last week, announced that India will continue to use Chabahar Port as part of its wider Indo-Pacific connectivity project
Meanwhile, the waiver will allow India to continue importing oil from Iran. India aims to sign an initial agreement with Iran this month to settle their oil trade in rupees through UCO Bank, government sources were quoted by India's official news agency PTI.
"We have to do some paper work. It should be signed as early as possible. We are aiming for this month," one of the sources is quoted in the report.
India, which got a waiver from the latest U.S. sanctions against Tehran, had used a similar mechanism in previous round of sanctions but settled only 45 percent of the payments in rupees.
Iran used the funds to import goods from India, a move that helped boost India's exports to Tehran. Paying for Iranian oil in rupees will also strengthen the Indian currency against the US dollar.
Indian refiners will make payments in rupees for purchases of Iranian oil made since September, one of the sources said. Iran grants a 60 day credit period to Indian refiners.
Pertinently, India is Iran's second largest buyer of oil. Iran's share in India's import volumes stands at 10.4 percent in the current financial year, and the recent developments indicate enhanced cooperation between the two countries, with New Delhi refusing to stop or cut oil imports from Tehran despite overwhelming U.S. pressure.
Iran was main supplier of crude oil to India even at the peak of Western sanctions between 2012 and 2016. Although the volume of business was affected by the sanctions, the partnership did not break down.
During President Rouhani's historic visit to India in February, the two countries with age-old historical, commercial and cultural ties had pledged to deepen bilateral ties and enhance cooperation in areas of mutual interest, including energy, petroleum and gas. The two sides had also agreed on 'rupee-rial mechanism' to evade banking problems caused by the draconian U.S. sanctions.