Continuing trade co-op with Iran vital: German official
November 16, 2018 - 21:2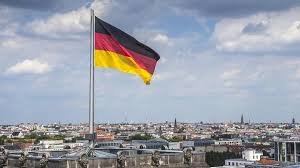 TEHRAN- "Despite the U.S. sanctions against Iran, German businessmen and entrepreneurs underscore continuation of trade ties with Iran," an official from the Ministry of Economic Affairs, Transport, Agriculture and Viticulture of Rhineland Palatinate (MWVLW) told Deutsche Welle on Thursday.
"We plan to provide German companies, collaborating with Iranian counterparts, with required information," the official added.
MWVLW held a specialized meeting on investigating available ways for continuing trade and financial transactions with Iran on Thursday with the presence of representatives from German financial and trade institutions.
Rhineland-Palatinate (Rheinland-Pfalz) is a southwest German state bordered by France, Belgium and Luxembourg.
Visiting Tehran at the head of an economic delegation of chief executives and representatives of German companies few days ago, former German foreign minister Sigmar Gabriel announced small and medium-sized enterprises (SMEs) can continue trade with Iran despite U.S. sanctions on the Islamic Republic.
Gabriel also sounded upbeat about opening a financial channel to continue trade with Iran in the face of new U.S. sanctions on the Islamic Republic.
Called the "special purpose vehicle (SPV)", the mechanism would aim to "assist and reassure economic operators pursuing legitimate business with Iran". Iran has welcomed the step but it is frustrated at the pace with which the SPV is being set up.
The European Union has said it is creating a new payment mechanism to allow countries to transact with Iran while avoiding the U.S. sanctions.
HJ/MA