"Hendi & Hormoz" picked as best film at Toronto CineIran Festival
November 20, 2018 - 18:48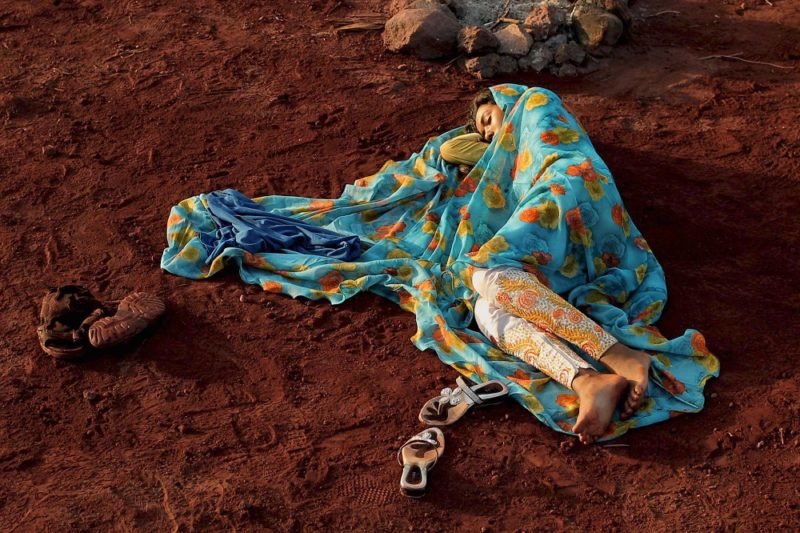 TEHRAN – Abbas Amin's "Hendi & Hormoz", about an arranged marriage, was selected as best film at the 4th CineIran Festival in the Canadian city of Toronto, the organizers announced on Sunday.
The story of the film is set on the hematite-rich island of Hormoz where Hendi, a 13-year-old girl, is married off to Hormoz, a 16-year-old who is jobless and lives in poverty like most of the rest of the island's inhabitants. When Hendi becomes pregnant, Hormoz turns to a drug smuggler in an effort to ensure his family's livelihood.
Godfrey Cheshire, Babak Payami, Marjan Alizadeh and Arsalan Baraheni were the member of the jury at CineIran, which is a partner festival of the Toronto International Film Festival.
The jury and a number of Iranian cineastes attended the awards ceremony held at the TIFF Bell Lightbox.
Hedyeh Tehran won the award for best actress in "Orange Days" directed by Arash Lahuti for the portrayal of Aban, the only female contractor in the cutthroat and male-dominated orange harvesting industry in northern Iran, who enters a competition to win a large contract.
The award best actor went to Hamed Behdad for his role in director Kamal Tabrizi's political comedy "Sly". Behdad stars as a presidential hopeful who pursues power at any cost.
"Dressage" by Puya Badkubeh was named best debut film and cinematographer Alireza Barazandeh won the Technical Achievement Award for his collaboration on "Invasion" by director Shahram Mokri.
The Best Screenplay Award was shared by "Orange Days" co-written by Arash Lahuti and Jamileh Daroshafai and "Dressage" written by Hamed Rajabi.
Photo: "Hendi & Hormoz" by director Abbas Amin.
MMS/YAW