By Syed Ali Safvi
'Muslims in Kashmir stand united against forces that seek to divide them'
November 22, 2018 - 8:7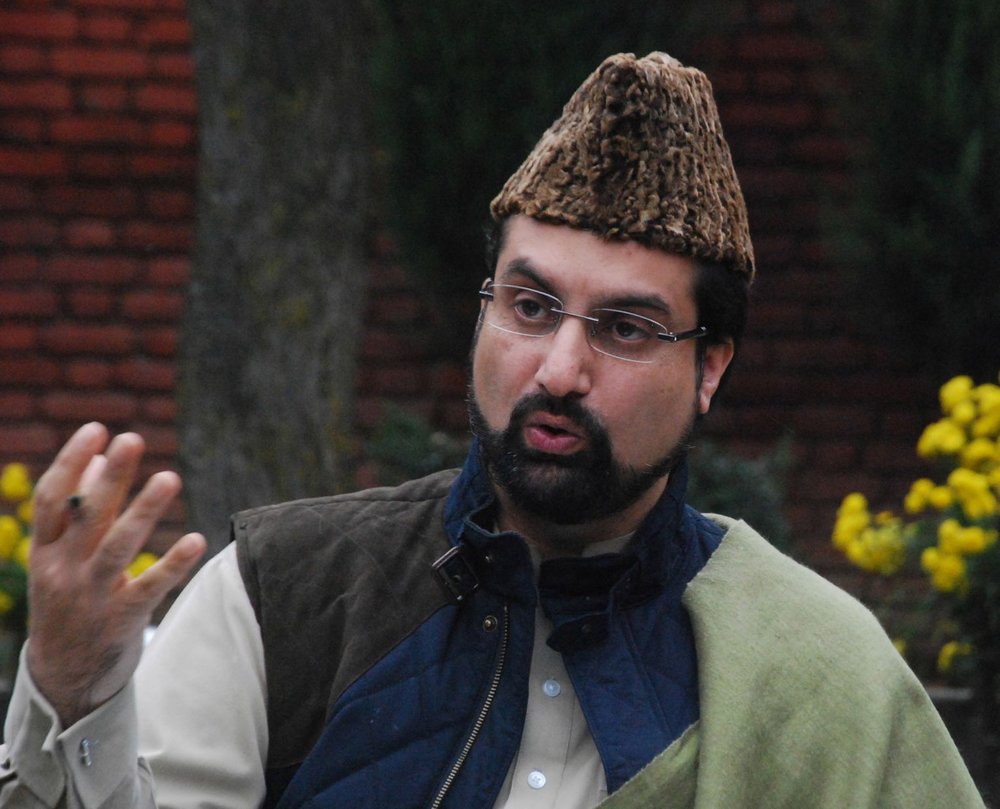 TEHRAN _As the world gears up to observe the Week of Unity coinciding with the birth anniversary of the Holy Prophet (pbuh), it has become extremely important to follow in letter and spirit the teachings of the greatest man to have ever lived and assiduously espouse the cause of Islamic unity, peace, tolerance and brotherhood and promote intra-faith dialogue.
Mirwaiz Maulvi Umar Farooq is the chief cleric of Kashmir (Mirwaiz) and the chairman of his faction of Hurriyat Conference, a conglomerate of separatist political organizations in Kashmir. He joined politics at a young age of 17 in 1990 after his father, Mirwaiz Maulvi Farooq, was assassinated.
He speaks about the significance of Islamic unity, challenges for Muslim unity in Kashmir and why Imam Khomeini's message of unity and brotherhood is more relevant today than ever before. The interview was originally published in The Witness magazine.
Excerpts from the interview:
Significance of Islamic unity:
It is the call of Islam that the entire Muslim Ummah should stand together. We, as Muslims, have to shun petty issues of discontent and be united at this critical juncture. Shia-Sunni unity is the call of the time, and we should always keep that in mind. We want the Ummah to be united and Islamic countries to show the real meaning of Islamic teachings and values.
In 2003, I formed the Muttahida Majlis e Ulema. The main objective was to address the contemporary issues in our society. The problem being majority of people don't follow a path that leads to unity. In my sermons, I strongly emphasize the need of unity among Muslims but I believe more needs to be done.
We cannot rule out the fact that there are certain elements working on the ground who want to drive a wedge between communities. We have seen time and again that anti-Muslim remarks, propaganda, anti-Islam films have been scripted in the U.S., in the West and in other parts of the world. So there is a deliberate attempt being made to create tension between communities.
Kashmir and Muslim unity:
Kashmiri Muslims have always stood for unity. We have always lived together in harmony. However, there is a considerable amount of effort being made to disturb this unity. Also, there is a certain policy at work where the Islamic character of Jammu and Kashmir is being diluted. That we need to resist.
We stand united and we condemn those people and those agencies that seek to divide Muslims. And we want to send across a very clear message that the entire Muslim community of Jammu and Kashmir stands united and any move to hurt the sentiments of Muslims in general and any section in particular is condemnable and will be opposed tooth and nail.
Imam Khomeini and Islamic unity:
I think his biggest contribution to Islamic Ummah was the message of unity that he preached and propagated all his life. For the first time we saw the re-emergence of Islamic thought which was primarily due to the efforts of Ayatollah Khomeini. He not only was able to unite people of Iran, but he also sent a very strong and clear message to the Ummah that the time has come to eschew little differences and focus on commonalities that can bring us together as a whole.
The lack of unity among Muslim countries and their internal bickering is a matter of huge concern as we see what is happening in Pakistan, Iraq, Syria, Afghanistan etc.
I think the biggest tribute to Ayatollah Khomeini today from the Ummah, especially from the people of Kashmir, would be to spread his message across ? the message of justice and pursuing the cause with full determination. He is much more relevant today than ever before because right now the Muslim Ummah is facing a crisis. As Muslims, we have to stand for our rights and we have to stand against oppression.
Religious processions and Islamic unity:
The Sunni Muslims in Kashmir have always stood by their Shia brothers in terms of observing Muharram and carrying out Muharram processions. We believe that Imam Hussain and the martyrs of Karbala do not belong to any particular sect. They belong to entire Muslim Ummah.
The misconception is being created that the government would have allowed Ashura procession but they fear there will be sectarian clashes. Let me be very clear on this, there is absolutely no history of group clashes or sectarian clashes as far as Ashura processions are concerned.
Role of clergy in Islamic unity:
I believe clergy has an important role to play in it. History stands testimony to the fact that when Khilafat was changed to Badshahat, it divided the Ummah and the concept of Malookiyat left Muslim Ummah fragmented.
In the context of Jammu and Kashmir, the problem is compounded because of the political uncertainty. We don't have any system where Ulema Councils can be formed and given a say in policy making.
It is obvious that Sunnis get more support from Arab world and Shias get support from Iran. Unfortunately the clergy in Kashmir took a step backwards following the political turmoil. They need to come forward to rescue the Ummah from further divisions.