Earthquake maneuver performed at schools nationwide
November 28, 2018 - 16:58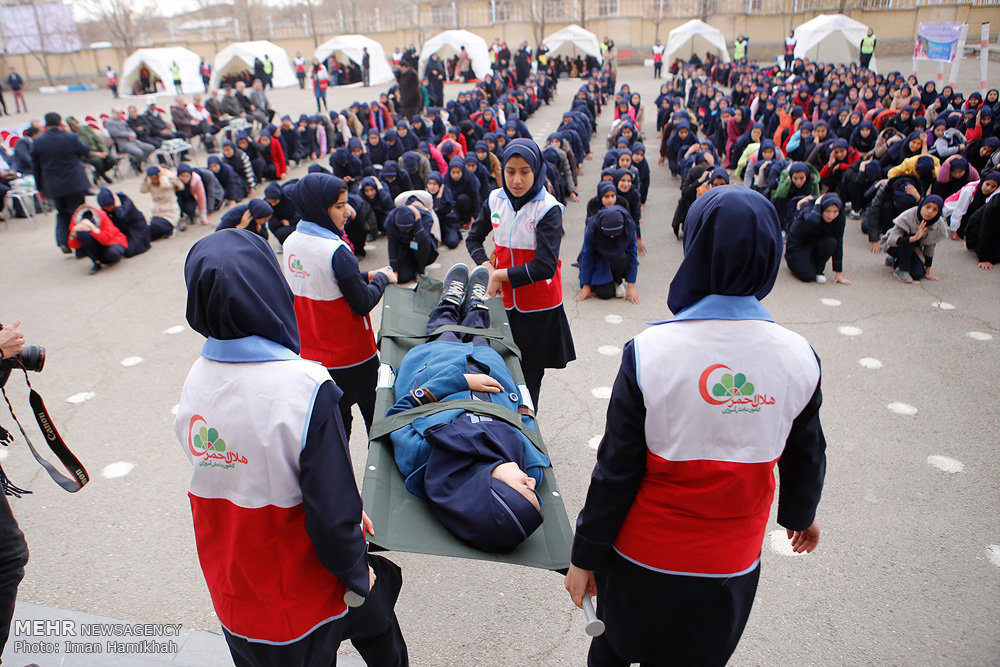 TEHRAN – The 20th earthquake maneuver, aiming at preparing for the unexpected natural disasters and practicing personal protective actions, is performed at over a 100,000 schools across the country on Wednesday, YJC reported.
If the seismic action is a prolonged shaking and rolling event, it is prudent to immediately take protective measures, so the event is held annually during the past 20 years to reduce the damages happens once the earthquake strikes.
Many injuries and damages occur during unpredictable incidents mostly due to many people not knowing how to handle the earthquake or remain safe.
The maneuver is carried out under the theme "safe school, resilient society" to increase disaster preparedness among students.
Located on the active Alpine-Himalayan seismic belt, Iran has experienced more than 130 strong quakes with magnitude of 7.5 or more in the past centuries.
In a recent quake hitting the western province of Kermanshah on November 12, 2017 more than 600 died and at least 12,000 got injured and hundreds of thousands were displaced.
A magnitude-6.6 quake that struck early morning on December 26, 2003 devastated the historic city of Bam, killing about 26,000 people and damaging 90 percent of the buildings in the tourist hub.
In June 1990, a powerful earthquake killed at least 37,000 people and injured 100,000 in northern and northwestern provinces of Gilan and Zanjan.
FB/MQ/MG