Team Melli rise in FIFA rankings
November 29, 2018 - 16:1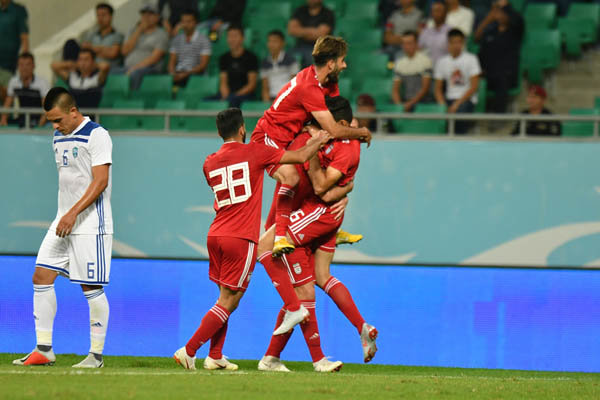 TEHRAN – Iran national football team's win over Trinidad and Tobago has seen them Move up one place in FIFA ranking released on Thursday.
Team Melli have moved up to 29th place in the ranking and remained Asia's top team.
Carlos Queiroz's team edged past Trinidad and Tobago 1-0 as part of preparation for the 2019 AFC Asian Cup in Tehran's Azadi Stadium on Nov. 15.
The top five Asian teams remained unchanged with Australia as the second best team, moving one spot up to 41st while Japan are third at 50th.
Korea Republic are 53rd, and are the continent's fourth best ranked team and Saudi Arabia sit in 69th, Syria and China are 74th and 76th respectively. Asian Cup hosts UAE come in as Asia's eighth-placed side at 79th spot.
Belgium remain top of the ranking, although the gap between the Red Devils, France (2nd, unchanged) and Brazil (3rd, unchanged) has narrowed over the past month.
The rise of Kosovo (131st, up 6) was also notable as it took them to their highest position ranking position to date.