Restoration work commences on Dezful bridge
December 3, 2018 - 22:47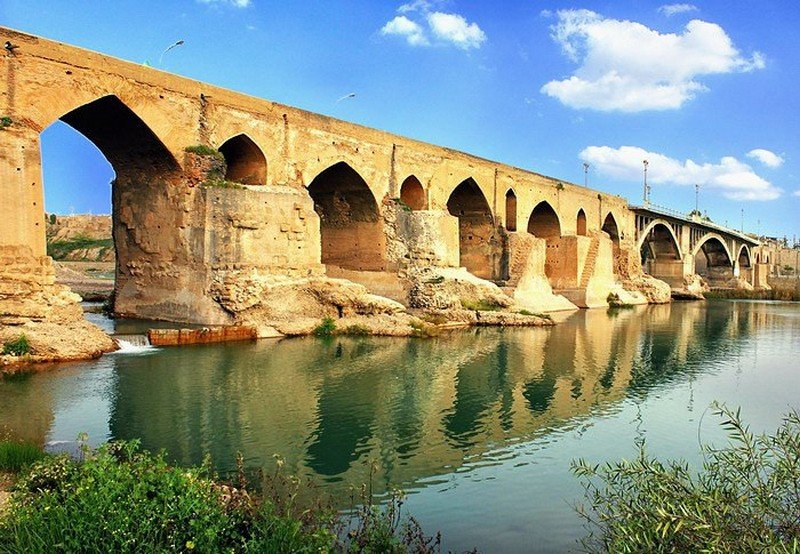 TEHRAN – A fresh restoration plan has put into action on the centuries-old Dezful bridge which stands tall in the southwestern Iranian city.
"Over five billion rials have been allocated to the project," Dezful's tourism chief Hojjatollah Aryaeinia said on Monday, Mehr reported.
The official estimated some credit between 60 to 70 billion rials (around $1.5m) are needed for the monument being fully rehabilitated.
The Sassanid-era bridge, which its foundation dates back to roughly 1,700 years ago, has been extensively repaired and renovated in various eras to ensure its functionally and preservation. Nowadays, cars are no longer allowed to pass over the structure due to its historical value and fragility.
It is said that the monument was built by Roman prisoners of war after suffering a defeat at the hands of the Sassanid king Shapur I the Great, who reigned over Persia from around 240-270 CE.
AFM/MQ/MG