Graywater reuse, a sustainable solution to water scarcity
December 9, 2018 - 21:45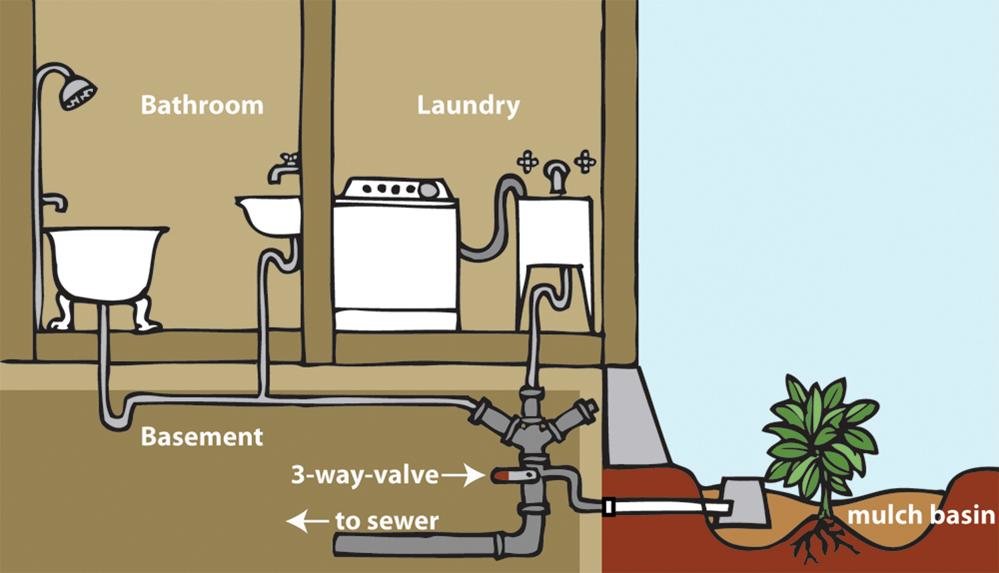 TEHRAN – While graywater is being reused in many countries as a solution to minimize the deficit between demand and supply of water, it has not been yet operational in Iran due to high costs of wastewater treatment and a lack of proper equipment, an official with the Water and Wastewater Company affiliated to the Ministry of Energy has said.
Graywater is all wastewater generated in households or office buildings from streams without fecal contamination, i.e. all streams except for the wastewater from toilets. As greywater contains fewer pathogens than domestic wastewater, it is generally safer to handle and easier to treat and reuse onsite for toilet flushing, landscape or crop irrigation, and other non-potable uses.
"The Ministry of Energy has to prioritize research in the field of graywater reuse and wastewater industry to overcome water shortages in different parts of the country, IRNA quoted Ahmad Sayahi as saying on Saturday.
"Wastewater treatment has not been properly performed in the country due to high costs and poor facilities," he stated, adding, however, countries employ graywater reuse technique as an efficient way to manage water resources.
A natural disaster expert, Amir Mahmoudzadeh, also said that in most countries, wastewater treatment is an economic process, but in our country, we have not yet been able to attract large domestic and private sponsors to reuse graywater.
"Still, we have not been able to find foreign partners to provide services for rehabilitating and renovating sewerage system, network of pipes, pumps, and force mains for the collection of wastewater," he added.
He went on to highlight that all projects in the Ministry of Energy, Water and Wastewater Company must have economic report attachment in order to form an economic approach towards the country's water resources.
The water and wastewater system suffers from the lack of creativity and innovation; while millions of good ideas can be gained from students, universities, and experts; ideas on how to treat waste water to get back to the consumption cycle and economy, or how to improve consumption patterns, he further explained.
Moreover, in the field of technology, we must also step toward innovative equipment that manages water consumption of households, such as producing smart taps, he noted, adding that we should also pay attention to the role of the public in combating water shortages.
Mahmoudzadeh went on to add that the idea that the governments must provide water for the communities is wrong and such problems can be solved with people's participation.
"The government should offer people facilities, subsidies and incentives, to encourage residents to use adequate amount of water," he concluded.
Iran is located in an arid and semi-arid area and is facing water shortage caused by low precipitation, temperature rise and climate change. Low precipitation rate and drought in Iran has urged the responsible organizations to look for new water resources. Almost all experts believe that facing water challenge is not the mere discovery of new resources, rather, refining water consumption patterns as well as recycling water should be taken into account.
FB/MQ/MG