Yalda night celebration held for child laborers
December 11, 2018 - 22:37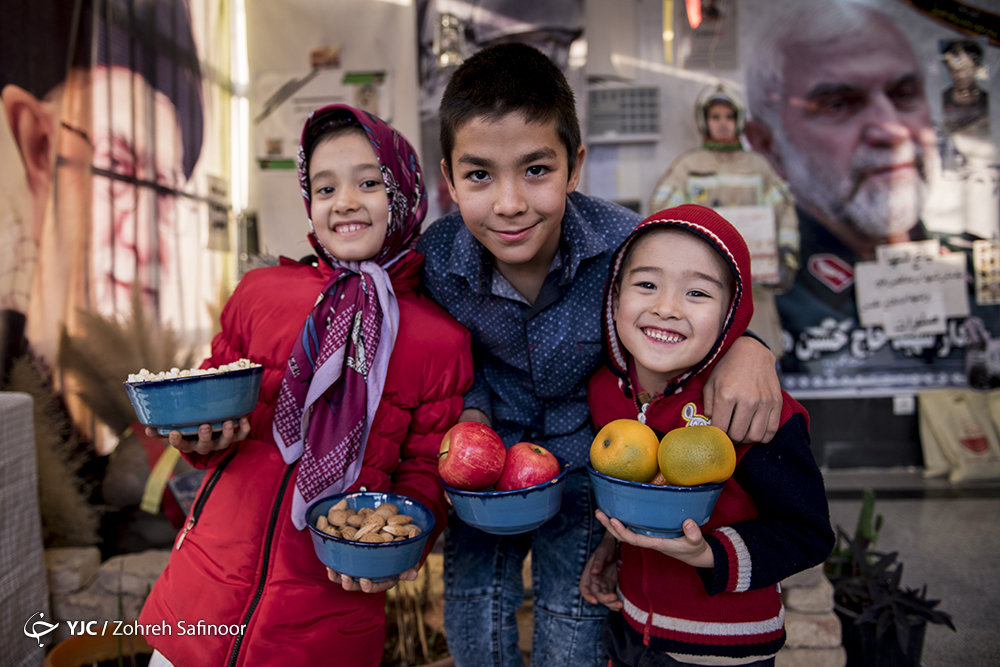 TEHRAN – A symbolic ceremony for the working children in District 19 of Tehran was held on Tuesday to celebrate Yalda night, the longest night of the year which takes place on December 21.
Yalda Night is annually celebrated on the last day of Azar (the last month of autumn in the Iranian calendar year) and before the first day of Dey (the first month of winter) nationwide.
Nationally called "Shab-e Yalda" or "Shab-e-Chelleh", it literally means the night of the forty, which refers to the first forty days of winter that are often the coldest and toughest to bear.
While on the most memorable night of the year, the entire families gather together to bear the winter chill with love, celebration and masses of red pomegranates, watermelon, and dried nuts overflowing on a big round korsi-low table, many children are working tough times with their minds obsessed with the question how to overcome the coldest days of the year.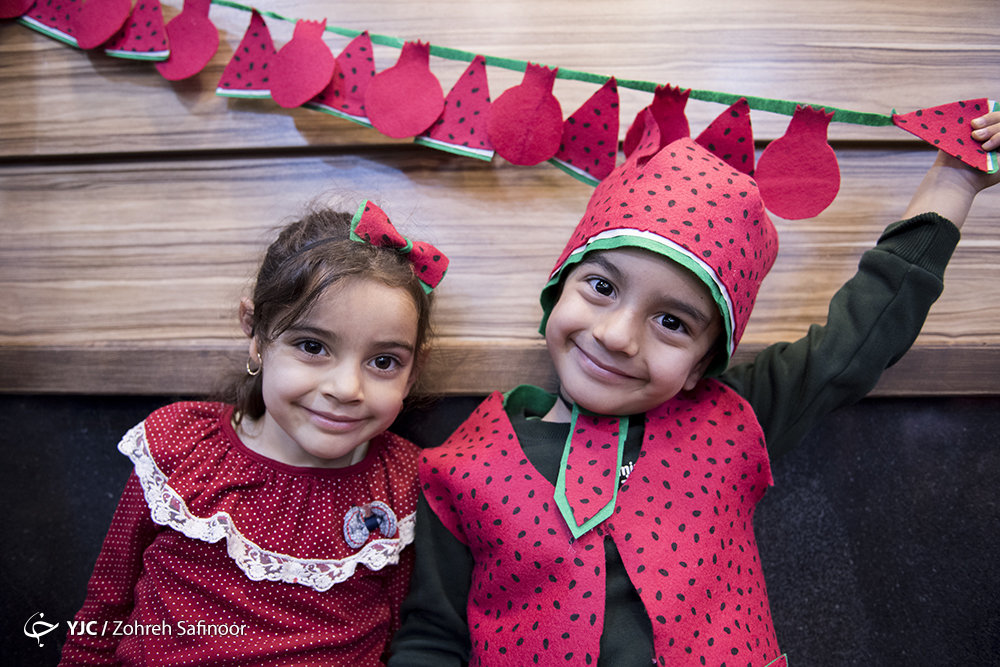 *Children participated in the last year's Yalda night celebration
The event aiming at making financially struggling children delightful was held by the help of philanthropists who tried to warm the hearts of many child laborers, Mehr quoted Saeed Ranjbarian, head of Mehr cultural center affiliated to the Municipality of Tehran, as saying.
"Some special ancient Persian programs have been performed during the event, such as, Shahnameh reading, happy musical shows, storytelling and traditional and local games for children and their families," he further explained.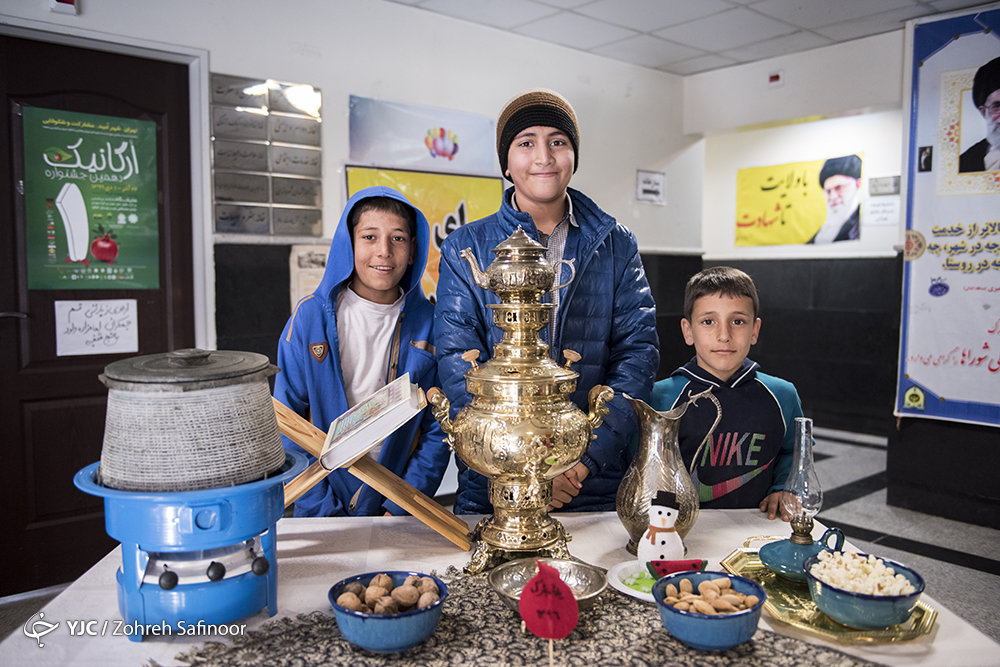 *Children participated in the last year's Yalda night celebration
On the sidelines of the event, the symbolic ceremony of the Yalda night was held with the children's families around korsi (a traditional item with a heater underneath it, and blankets thrown over it), and after recite Hafiz poetries, gifts have been granted to the children as memorials, he concluded.
FB/MG