'Climate change impact on Iran doubles world average'
December 25, 2018 - 21:27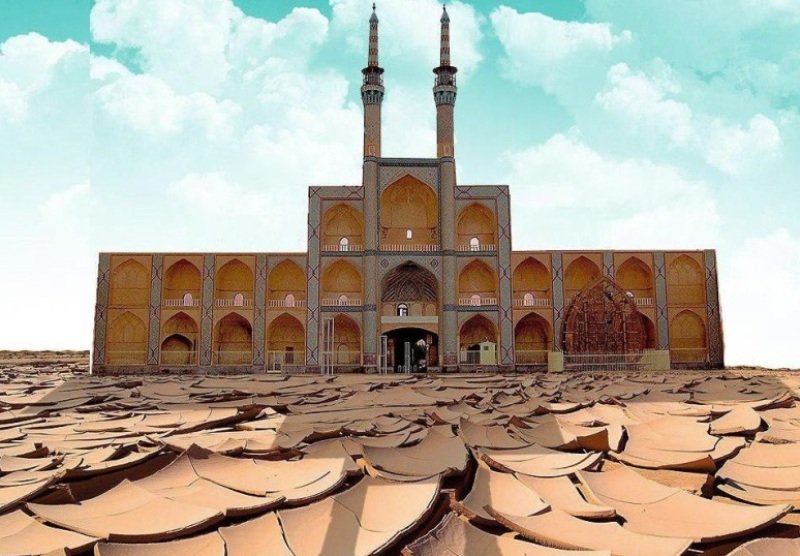 TEHRAN – The effects of climate change on Iran has more than doubled on average compared to other parts of the world, while southern provinces of the country are more likely to bear the consequences, secretary of environmental policy at the center for strategic studies affiliated to the presidential office has said.
"The Hoomand-Absard station in Damavand county in northeast of Tehran experienced a temperature increase of 2.7 °C over the past 50 years, while over the past 100 years, the temperature rise was about 0.76 °C," ISNA quoted Mohammad Darvish as saying on Tuesday.
Climate change impact is increasing in southern part of the country, among which Yazd province's condition has raised concern, he said, adding, the industries operating in the province must reduce their dependency on water, otherwise water scarcity might worsen in the region.
"Although, province of Yazd is facing common consequences of climate changes due to greenhouse gas emissions, consuming large amounts of water compared to other provinces of the country has exacerbated the situation," he highlighted.
65 percent of the country's tile and pottery are being produced in Yazd, and the establishment of water and energy consuming industries has also compounded the lack of water, he lamented.
He went on to explain that residents must move towards changing their water consumption pattern, launching green businesses, developing tourism industry in the fields of historical, cultural and medical tourism, adding that moreover, Yazd province could be the country's solar power extraction source.
According to data released in mid-November by the National Drought Warning and Monitoring Center, while from the beginning of autumn to December 24, Iran received 91.6 millimeters of rain on average which quadruples last year's precipitation over the same period, sadly, province of Yazd situated in southern Iran only rained 13.6 millimeters, making it the province with lowest amount of rain received in the same period after Sistan-Baluchestan.
FB/MQ/MG