MOU signed for improving water, energy consumption
December 31, 2018 - 21:13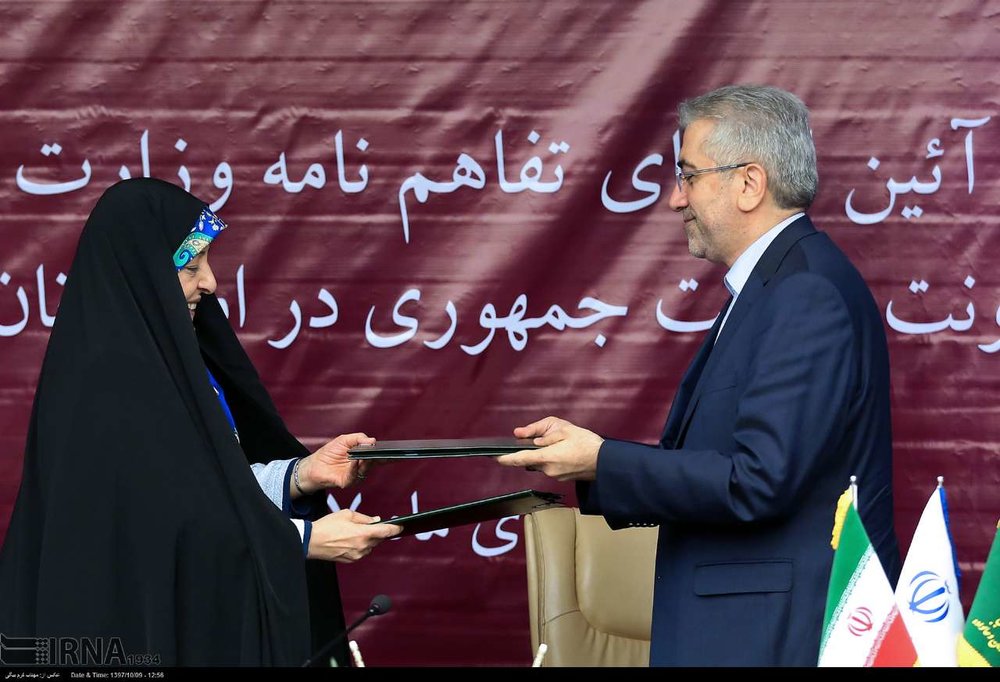 TEHRAN – Vice President for Women's and Family Affairs Masoumeh Ebtekar and Energy Minister Reza Ardakanian signed here on Sunday a memorandum of understanding (MOU), pivoting on improving water and energy consumption.
The MOU was designed to plan, organize and improve the goals of women's empowerment in order to coordinate cultural, educational and research activities for optimal consumption of water, electricity and energy.
Women should be the leading group of society in "improvement of consumption pattern" IRNA quoted Ebtekar as saying.
"This social activity helps improving the economy of the family and the society as well as environment preservation," she added.
About 30 percent of foods is being wasted in Iran, which means 30 percent of water resources used in agricultural sections are lost, the official noted.
Several plans including training rural and farmer women are on the agenda in order to modify the water consumption pattern, the female VP stated.
"Training girl students residing near Urmia Lake, northwestern Iran, is among the plans to change and improve the attitude and manner of next generation about water consumption and the environment."
NM/MQ/MG