IPGL ready to attract investment, large liners to Chabahar: CEO
January 1, 2019 - 17:35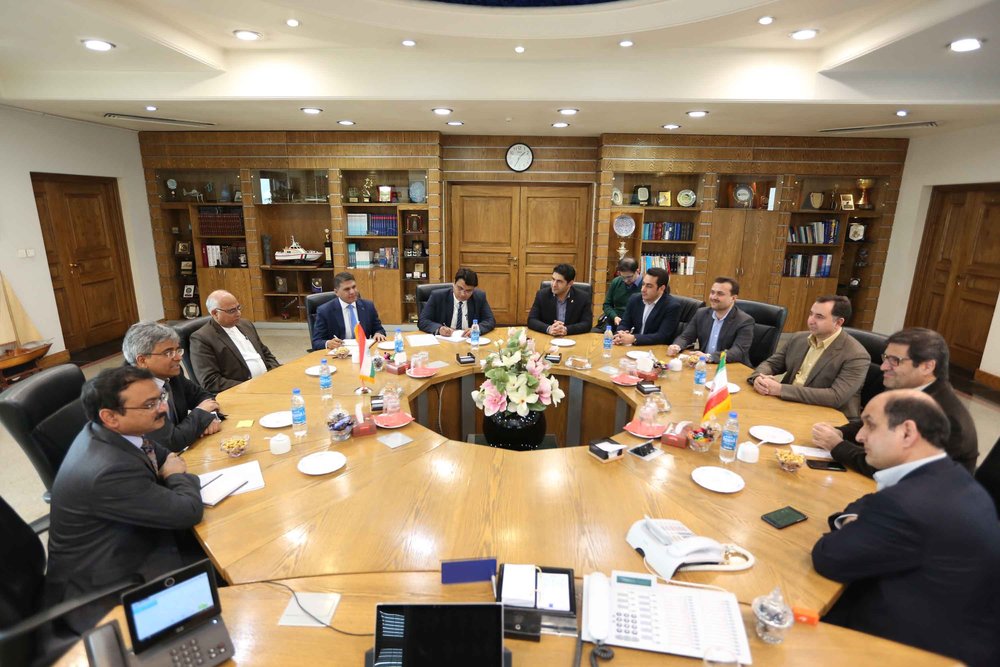 TEHRAN- Indian Ports Global Ltd (IPGL), which has recently taken over the operations at phase 1 of Shahid Beheshti Port in Iran's southeastern port city of Chabahar, is prepared to attract investment and also large liners to the Iranian port, the managing director of company stated.
Making the remarks in a meeting with Iran's Ports and Maritime Organization (PMO) Head Mohammad Rastad in Tehran on Tuesday, which was also participated by Indian Ambassador to Iran Saurabh Kumar and some director of PMO, Arun Kumar Gupta announced his company's readiness for marketing to attract investment to Chabahar and also facilitating the condition for entrance of large liners to this port, PMO portal reported.
Referring to finalizing their operating job in Chabahar, he said: "In fact, our activity has just begun and we have a noticeable way ahead."
Opening an office in Iran on December 24, IPGL officially taken over the operations at phase 1 of Shahid Beheshti Port. The office was opened concurrent with the first meeting of Chabahar Agreement Committee's parties to monitor the implementation of the trilateral agreement.
On October 23, Iran, India and Afghanistan inked an agreement on transit of goods via Chabahar.
The agreement was signed in Tehran by Rastad, T.S. Tirumurti, the secretary of economic relations in India's Ministry of External Affairs, and Imammohammad Warymoch, Afghanistan's deputy minister of transport, during the first meeting of coordination council of agreement on the establishment of an international transport and transit corridor among Iran, India and Afghanistan (Chabahar Agreement).
These three countries signed a trilateral transit agreement in Tehran in May 2016, which allows them open new routes to connect among themselves via converting Chabahar Port into a transit hub bypassing Pakistan.
The document was signed in the presence of Iranian President Hassan Rouhani, Indian Prime Minister Narendra Modi, and Afghan President Ashraf Ghani.
On December 29, Mohammad-Ali Hassanzadeh, the deputy head of PMO for ports and economic affairs, announced that the trilateral agreement will be officially implemented on February 26, 2019.
MA/MA