Tehran transport fleet to add 13 articulated buses 
January 2, 2019 - 21:2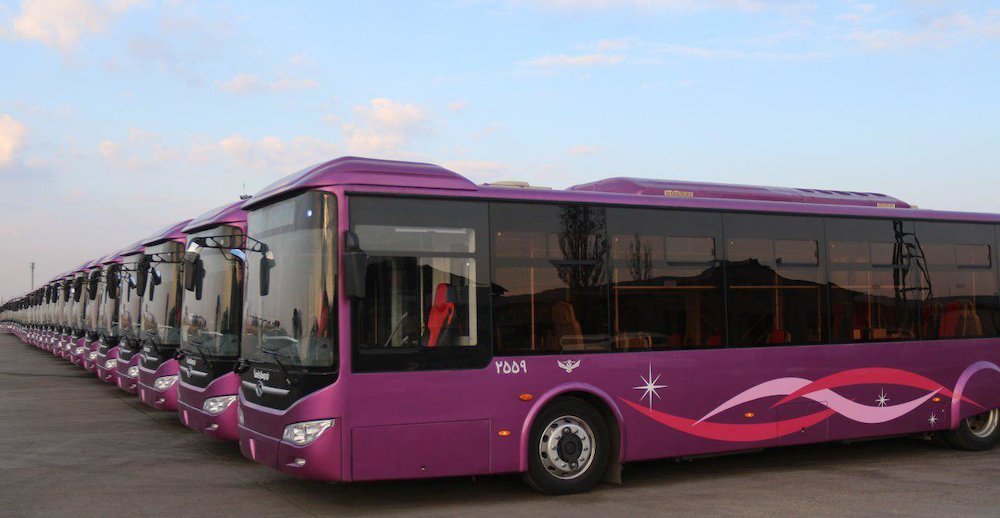 TEHRAN — Thirteen new articulated buses have been purchased and will be added to Tehran public transport fleet, Tehran bus operating company's director general Peyman Sanandaji said on Wednesday. 
Purchasing the buses has been financed through congestion charges, YJC quoted Sanandaji as saying.
Congestion Charge is daily charge for driving a vehicle within the charging zone between 07:00 and 19:00, Saturday to Wednesday in Tehran.
The buses cost about 150 billion rials (nearly $3.5 million), and will be added to the fleet by the end of the current [Iranian calendar] month of Dey (January 20), he concluded.
Old public transport in the metropolis of Tehran is one of the leading causes of air pollution.
Tehran Mayor Pirouz Hanachi said on Tuesday that Tehran is short of 3,000 buses.
MQ/MG