'More accessible sidewalks and crosswalks for people with disabilities'
January 4, 2019 - 22:14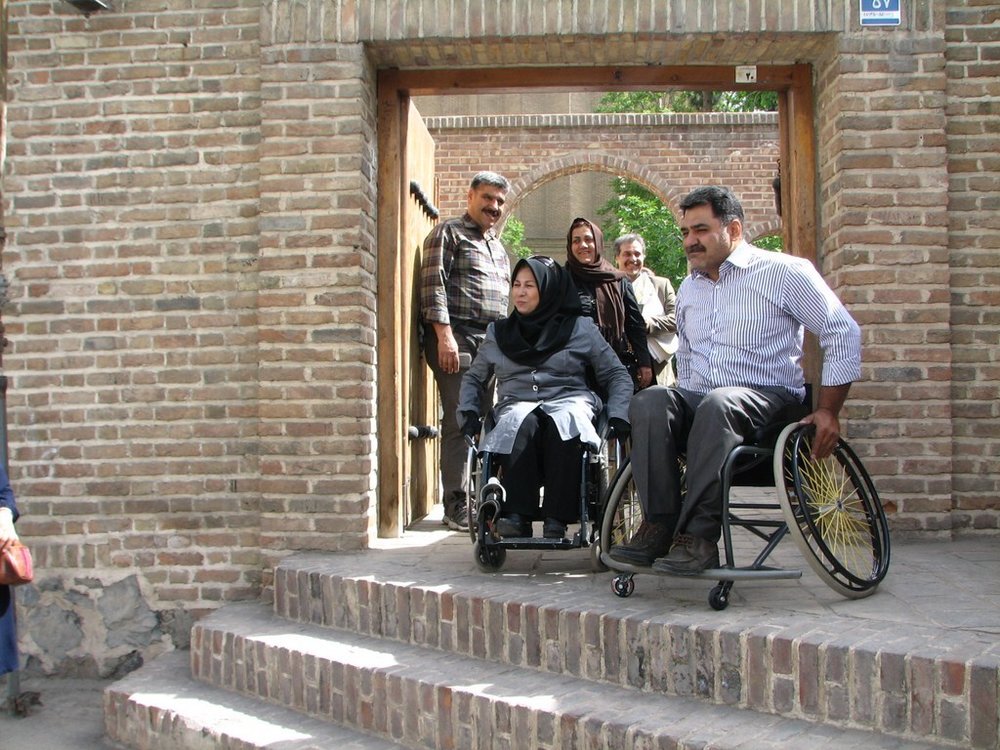 TEHRAN – Some 27 percent of the country's crosswalks and sidewalks have become accessible for the people with disabilities, Hossein Nahvinejad, deputy director for Iran's Welfare Organization for rehabilitation affairs has announced.
Referring to the agreement with the Central Bank, Nahvinejad said a system providing services to the visually impaired people is to be launched for the first time in banks, Mehr reported on Wednesday.
"Moreover, a per the arrangements made with the universities classes will be held on ground floor for students with disability so that they can easily attend the classes until the buildings will become accessible for them," he added.
The law concerning the rights of persons with disabilities has obliged the responsible bodies to promote accessibility for these people in the country, he stated, adding, the Welfare Organization also held meetings for the related organizations and signed memorandums of understanding enforce the law.
"So far, 27 to 30 percent of the country's crosswalks and sidewalks has been made suitable for the persons with disabilities to easily pass through," he highlighted.
He went on to explain that some 200 buses in public transport fleet have become accessible for the physically challenged people in Khorasan Razavi province, and another 200 disability-friendly buses have been purchased in Isfahan province.
According to an agreement with the municipality of Lorestan province, sidewalks will become more accessible for people with disabilities and the elderly, he added.
Majlis [the Iranian parliament] approved both general outlines and details of a bill on rights of persons with disabilities in January 2018. The law provides better living conditions for persons with disabilities to no longer feel isolated, additionally, development of disability-friendly cities, health insurance and employment are some of the articles of the law.
FB/MQ/MG