UN calls for probe into Bangladesh poll violence
January 6, 2019 - 11:50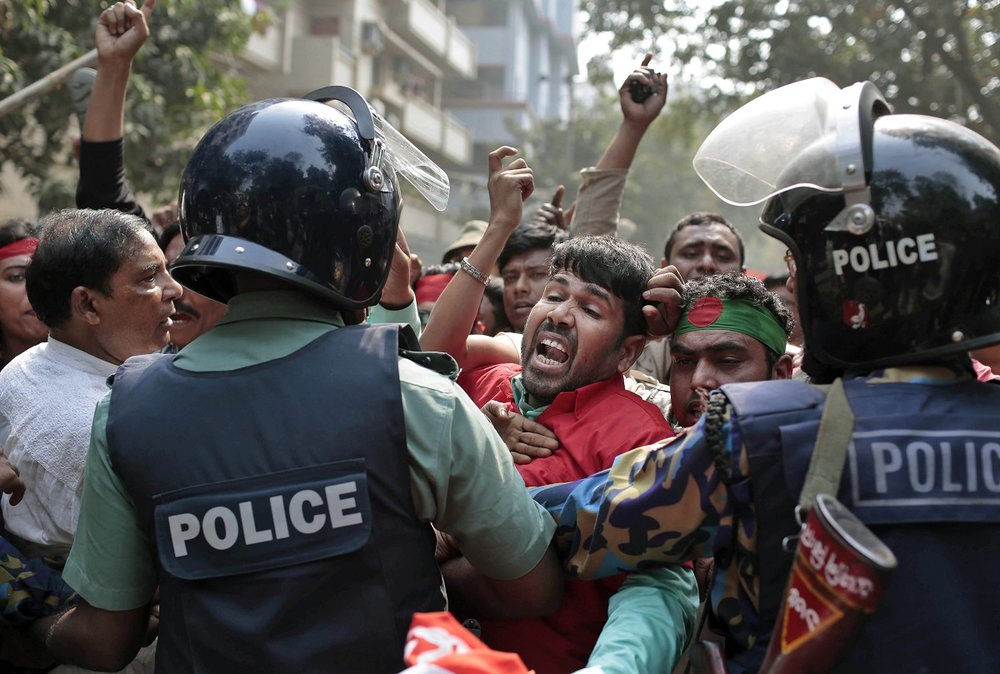 TEHRAN - The UN High Commissioner for Human Rights (UNHCR) has urged the Bangladesh authorities "to carry out prompt, independent, impartial and effective investigations" into alleged acts of violence and human rights violations related to last week's general elections.
Ravina Shamdasani, spokesperson for UNHCR, said in a statement on Friday that the authorities must carry out investigations to hold accountable those responsible, regardless of their political affiliations.
"We call on the authorities to take urgent measures to prevent further reprisals, and to ensure that law enforcement authorities exercise their powers strictly in accordance with the rule of law and principles of legality and proportionality," the statement said.
The UN body said they are concerned about violence and alleged human rights violations in Bangladesh before, during and after the recent elections on Dec 30.
"There are credible reports of fatalities and numerous injuries on polling day alone. There are worrying indications that reprisals have continued to take place, notably against the political opposition, including physical attacks and ill-treatment, arbitrary arrests, harassment, disappearances and filing of criminal cases," read the statement.
Last week, Bangladesh Prime Minister Sheikh Hasina retained power with a landslide victory in general elections that were marred by incidents of violence and allegations of rigging.
The main opposition Bangladesh National Party (BNP) led by Khaleda Zia slammed the election results as "farcical", amid clashes between rival supporters that killed at least 17 people.