Yahya award honors dedicated rangers
January 16, 2019 - 19:12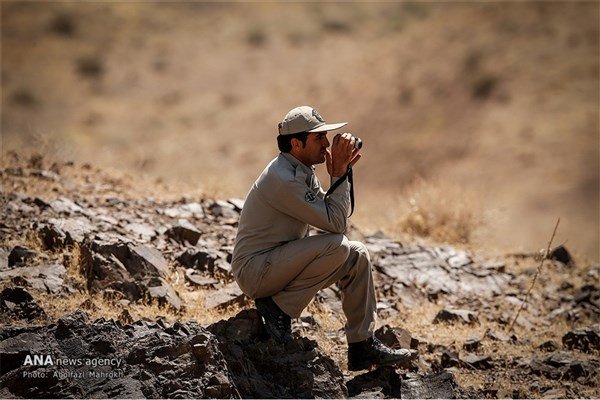 TEHRAN – Three rangers have been selected to receive the Yahya award for their outstanding efforts to safeguard the country's wildlife and environment, Fars news agency reported on Tuesday.
Ataollah Sadeqi form Kordestan province, Ali Akbar Imani Berenjestanaki from Mazandaran province and Hamid Reza Azimpour from Khorasan Razavi province were the three rangers who earned the award.
Bahman Izadi, an environmental activist, who has been active in freeing rangers who are jailed on involuntary manslaughter charges from prison, also received an honorable mention.
Launched in 2014, the Yahya award annually honors the rangers who have gone far in a yearlong to protect the environment, which was first introduced by an Iranian couple, Mojtaba Ramzi and Paridokht Moshkzad, members of the Iranian Cheetah Society, through a generous donation.
Yahya (literally meaning life-giving) award, is named after the devoted ranger, Yahya Shahkooh Mahali, who has been martyred in an armed conflict with poachers.
Some 123 rangers have been killed while protecting the environment sine 1979 in Iran. While a bill to uphold the rights of rangers, including rules on carrying and use of firearms, has been approved by the judiciary committee of Majlis [Iranian parliament] in late September, it is still waiting for approval.
Multiple deaths and injuries of the rangers occur while trying to safeguard the environment and wildlife. Rangers who risk their lives protecting the environment and wildlife sometimes fall victims by getting into fight with poachers and may either suffer severe wounds, get killed, or charged with involuntary manslaughter.
In April 2018 three rangers were wounded in an armed conflict with poachers in the southwestern province of Khuzestan while patrolling Dez National Park. The three rangers who didn't wear bulletproof vests were shot in the arm and shoulder.
In June 2016, two rangers named Mohammad Dehqani and Parviz Hormozi were killed during an armed conflict with poachers. Moreover, ranger Asadollah Taqizadeh was sentenced to death for killing a poacher in July 2007 in Dena forest. Fortunately in Taqizadeh's case the deceased family spared his life and he got released from the prison in March 2016.
FB/MQ/MG