Funeral procession held for Boeing 707 plane crash victims
January 16, 2019 - 17:6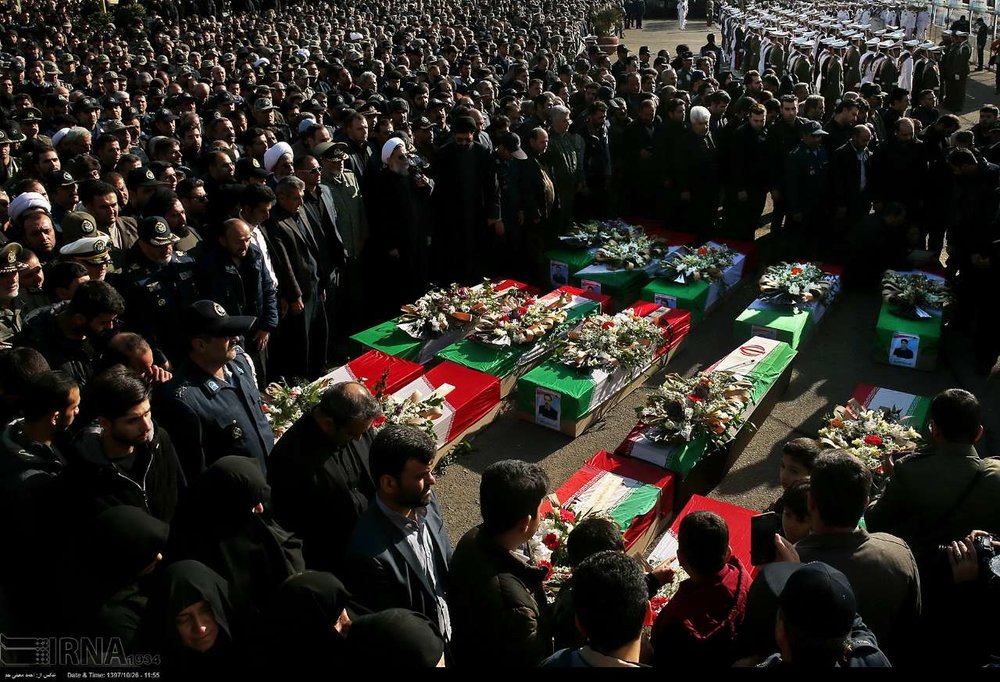 TEHRAN — A funeral procession was held for members of Islamic Republic of Iran Air Force, the passengers of the Boeing 707 cargo plane, which crashed near Tehran on Monday. 
The procession was held on Wednesday in Tehran with high ranking officials as well as army commanders in attendance, IRNA news agency reported.
The cargo plane, with 17 people on board, crashed in Safadasht, near Tehran, on Monday morning, leaving 16 dead and one injured.
The plane took off from Bishkek Manas International Airport in Kyrgyzstan and planned to land at Payam international airport, however, it was forced to make an emergency landing and crashed into a residential complex about 8.30 a.m. local time.
MQ/MG