Iran celebrates centenary of Academy of Music 
January 18, 2019 - 18:38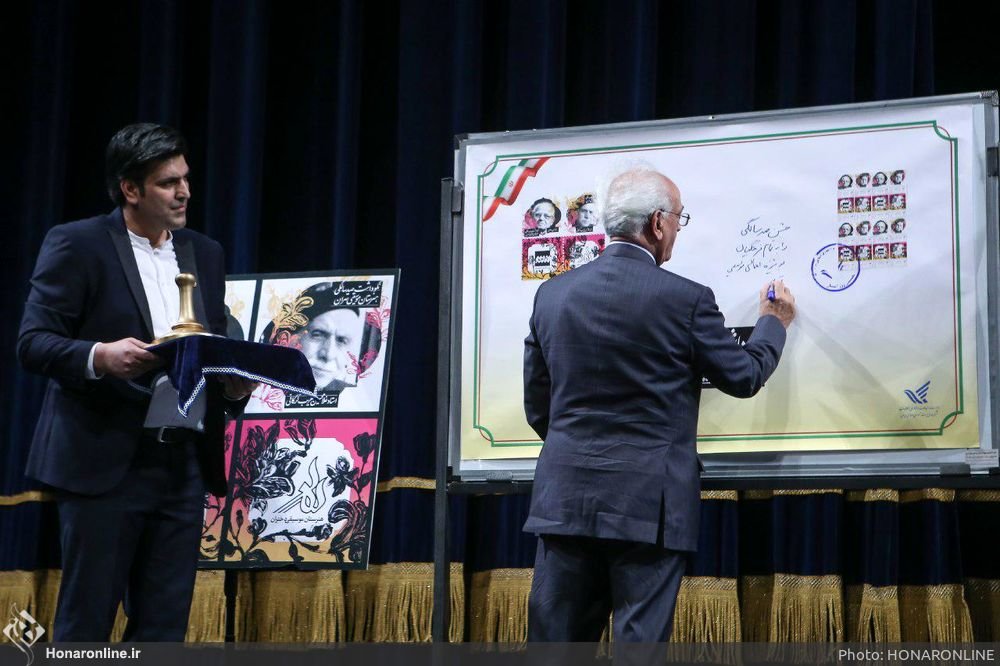 TEHRAN – A celebration to mark the centenary of the establishment of Iran's Academy of Music was held at Tehran's Vahdat Hall on Wednesday.
The celebration was attended by the Minister of Culture and Islamic Guidance Seyyed Abbas Salehi and a number of veteran musicians.
Speaking at the ceremony, the minister called the celebration an event which bears the sweet scent of dynamism and eternity.
"We can trace music in the ancient history of our country. There is no region existing in the country without music and it belonged to people from all walks of life," the minister said.
He added, "This popularity and widespread use of music is part of the Iranian identity. I believe music and poetry are two wings of Iranian identity that have been together."
The ceremony went on by honoring veteran musicians and top students of the academy including cellist Davud Jafari-Omid, martial music composer Ahmad Haqkerdar and music scholar Amir-Ashraf Aryanpur.
Tombak virtuoso Mohammad Esmaeili, clarinet player Rahmat Afshar and santur player Mina Oftadeh were also honored for their lifetime achievements.
Among the honorees were also Gholam-Hossein Fakhimikia, Parvindokht Eshtehardi, Maliheh Saeidi and Farhad Fakhreddini.
The organizers next unveiled a commemorative postage stamp for the centenary of the academy, and a number musicians gave several performances.
Photo: Music Office exec Taqi Zarrabi signs an autograph on a commemorative postage stamp for the centenary of Iran's Academy of Music at Tehran's Vahdat Hall on January 16, 2019. (Honaronline/Asghar Khamseh)
RM/MMS/YAW