Iranian private sector calls for government support in sanctions era
January 20, 2019 - 20:48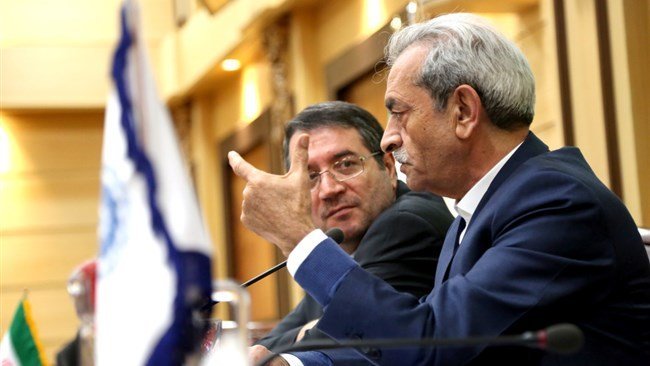 TEHRAN - Head of Iran Chamber of Commerce, Industries, Mines and Agriculture (ICCIMA) Gholam-Hossein Shafeie said the government should allocate more financial support for the country's private sector producers during the sanctions era, the portal of ICCIMA reported.
Speaking in an ICCIMA representatives gathering, which was participated by Industry, Mining and Trade Minister Reza Rahmani, at the place of ICCIMA on Sunday, the official noted that the limitation of financial resources in the current situation – considering the U.S. sanctions economic pressures - requires that the manufacturing sector gets a larger portion of the country's budget for the upcoming year.
The ICCIMA head further called on the government to draw up the next year's budget plan based on goals such as supporting domestic production, creating a competitive opportunity for the private sector and developing export from the country's productive sectors.
"The government was expected to provide a special program for reducing costs for the country's production sector considering the current economic situation and sanctions….a program to support domestic production and develop exports to create a competitive opportunity for the private sector." Shafeie said.
According to the official, eliminating the tax exemptions which some particular organizations and institutions get, could provide a good source for compensating the financial limitations that the private sector is facing.
EF/MA