"Pardis and Parisa" to go on stage at Vahdat Hall
January 25, 2019 - 18:34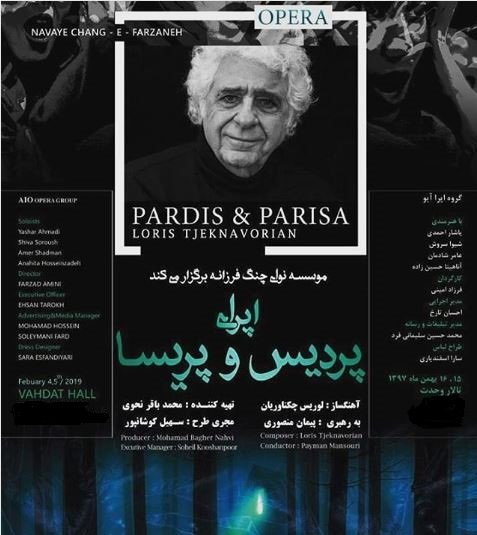 TEHRAN – The Iranian troupe Aio plans to restage maestro Loris Tjeknavorian's opera "Pardis and Parisa" at Tehran's Vahdat Hall on February 4 and 5.
Peyman Mansuri will conduct the orchestra while Farzad Amini is the director of the performance.
Earlier in January 2018, Mansuri conducted the opera at Vahdat Hall for the first time in 45 years after its debut performance in 1973 to celebrate Tjeknavorian's 80th birthday.
"Pardis and Parisa" was Tjeknavorian's first Persian opera, which was performed in several countries, including the U.S., England and Armenia.
Photo: A poster for "Pardis and Parisa".
ABU/MMS/YAW