Low prevalence of leprosy in Iran
January 30, 2019 - 14:10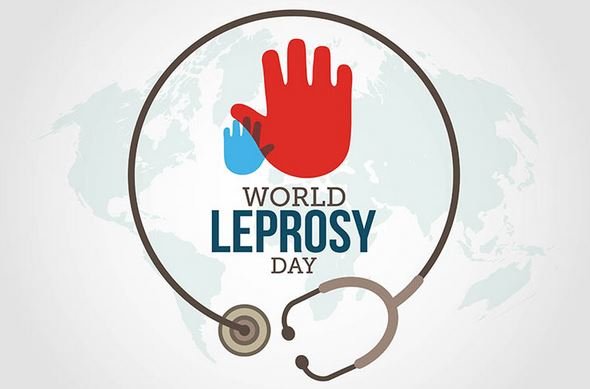 TEHRAN- Leprosy prevalence is less than one in every 10,000 people in the country, announced the director of national program for prevention of tuberculosis and leprosy at the Ministry of Health. 
According to Dr. Mahshid Nasehi, the national campaign for eradication of leprosy started in 1992 after the World Health Organization (WHO) announced of its new target for "Elimination of Leprosy", ISNA reported on Tuesday.
She made the remarks on the occasion of World Leprosy Day, observed on the last Sunday of January.
According to World Health Organization (WHO), leprosy, also known as Hansen's disease, is a chronic infectious disease caused by Mycobacterium leprae. The disease mainly affects the skin, the peripheral nerves, mucosal surfaces of the upper respiratory tract and the eyes.
According to Nasehi, 32 cases of leprosy were diagnosed over the last Iranian calendar year (March 2017-March 2018), 28 of them were Iranians and the rest were foreign nationals; all of whom received free treatment according to the Health Ministry's policy for giving free treatment to people struggling with the disease regardless of their nationalities.
Leprosy still bears social stigma
According to Nasehi, since the discovery of the first case of leprosy in the country, a total of 11,856 people have been diagnosed with the disease. Out of this population, 9,039 patients were completely cured and 2,373 ones died due to other reasons such as old age and the remaining 412 patients went missing who might have been cured or died.
"Unfortunately, some of these missing people hadn't given an address to us because there is still a social stigma associated with leprosy," she regretted.
Nasehi further noted that the media should help in removing the social stigma attached to leprosy.
How contagious is leprosy?
"Many social beliefs about the leprosy are wrong. Against the common belief, leprosy is actually not that contagious and 90 to 95 percent of people never catch the disease as they have innate immunity against its bacteria," said Nasehi.
According to WebMD, you catch leprosy only if you come into close and repeated contact with nose and mouth droplets from someone with untreated leprosy. Children are more likely to get leprosy than adults.
what are the symptoms?
Another wrong social belief, she added, that leprosy always lead to severe disabilities or deep scars in face and other body parts.
However, she highlighted, such symptoms only occur if the disease is diagnosed too late. Usually, the clinical symptoms only include few spots on the body that don't cause any pain or scratchy sensation and the person contracted the disease may not even recognize they have it for years.
According to Nasehi, it usually takes about 3 to 5 years for symptoms to appear after coming into contact with the leprosy-causing bacteria. Some people do not develop symptoms until 20 years later.
"People should know that leprosy is completely treatable. Unfortunately, most people still hold the old wrong beliefs that leprosy is untreatable or highly contagious," she said.
Where should patients receive treatment?
After the introduction of multidrug therapy (MDT) for leprosy which affectively treated the disease, the world policy has been not to have separate sanatorium or hospitals for such patients because their disease is remotely contagious and especially after they receive the first dosage of their treatment, any chance that they might spread the disease will be completely removed, according to Nasehi.
"Unlike the past, we now believe that Leprosy patients must remain in their family and work settings and live their normal life, so the patients diagnosed with leprosy in recent decades have stayed in their original residence and received treatment from the closet health center or clinic by their choice," she concluded.
SJ/MG