Michelle Obama's "Becoming" bestseller in Iran 
February 1, 2019 - 19:18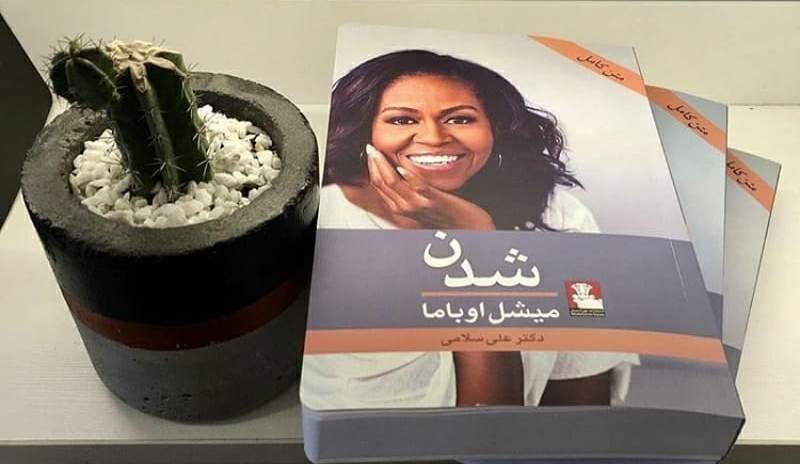 TEHRAN – A Persian translation of Michelle Obama's "Becoming", the former U.S. first lady's memoir, has also become a bestselling book in Iran.
Translated into Persian by Ali Salami, the book has been republished 17 times within less than a month, Mehrandish Publications has announced in a press release published on Friday.
According to Penguin Random House, "Becoming" has been the best-selling hardcover book of 2018, having sold more than 2 million copies in North America in its first 15 days, while "Becoming" is also the No. 1 seller in Britain, Germany, France, Italy, Holland, Spain, Denmark, Norway, Finland and Greece. The book is being published in 31 languages.
"Michelle Obama invites readers into her world, chronicling the experiences that have shaped her, from her childhood on the South Side of Chicago to her years as an executive balancing the demands of motherhood and work, to her time spent at the world's most famous address," Amazon has quoted on its website.
"With unerring honesty and lively wit, she describes her triumphs and her disappointments, both public and private, telling her full story as she has lived it, in her own words and on her own terms. Warm, wise, and revelatory," it adds.
Photo: Copies of the Persian translation of Michelle Obama's "Becoming" by Ali Salami.
RM