Modi visits Kashmir amid complete shutdown
February 4, 2019 - 23:22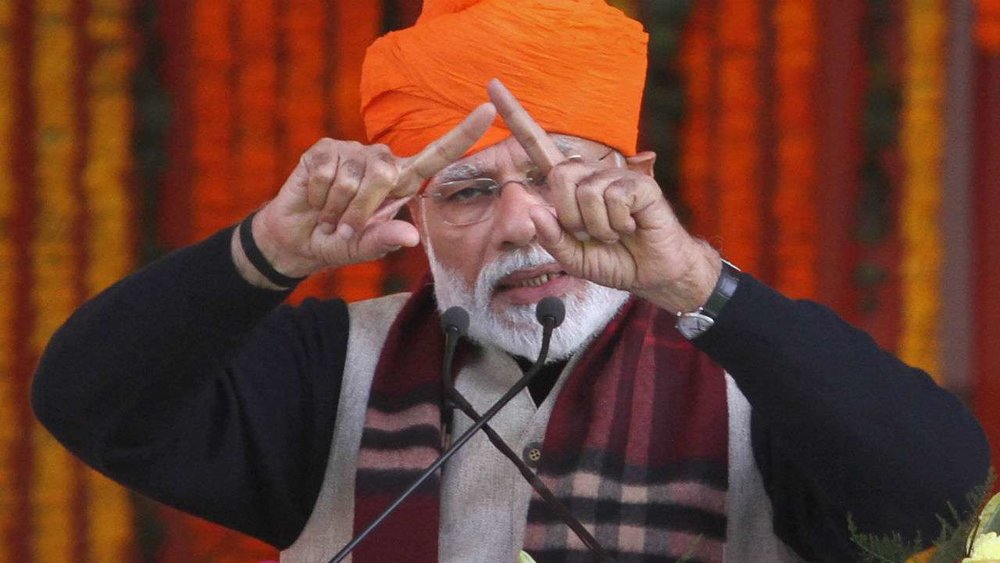 First time since his Bhartiya Janata Party (BJP) pulled out of the coalition government in Indian controlled Kashmir late last year, India's Prime Minister Narendra Modi visited the conflict-torn region on Sunday.
The visit comes on the heels of general elections in India as BJP seeks to retain power while opposition Congress seeks to wrest power from it.
Modi announced new infrastructure projects and started foundation work on several others related to health care, hydropower generation and education at three places in the region.
Security situation has deteriorated in the disputed Himalayan region in recent years with people accusing the BJP government of targeting civilians in a relentless crackdown. Civilian casualties have escalated alarmingly since the BJP government came to power in New Delhi.
On the call given by region's separatist leadership, shops and business establishments remained closed while thousands of military forces and patrolled the deserted streets to prevent protests.
Traffic was sparse, with public transport staying off the roads in Srinagar, the nerve center of protests against Indian rule.
"We will fight terrorism forcefully. We will break its back," Indian prime minister said.
Earlier authorities detained dozens of activists and put separatist leaders under house arrest to stop them from staging anti-India or anti-Modi protests.
They also shut internet on mobile phones and suspended train services in the Kashmir valley, a common practice to foil protests and discourage dissemination of protest videos.