Remnants of historical bathhouse, sewage system unearthed in Rey    
February 4, 2019 - 23:21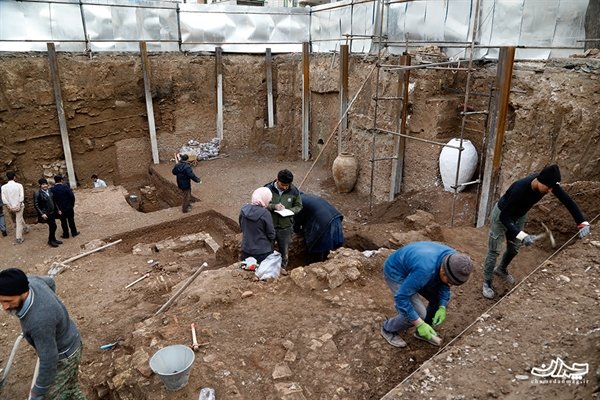 TEHRAN – Vestiges of a centuries-old bathhouse and its sewage system have recently been discovered during an ongoing excavation project in Rey, southern Tehran, CHTN reported.
In early January, Iranian media reported that two clay jars had been found in a construction project in Rey while workers were digging the ground.
Weeks of excavations have been followed under supervision of the Cultural Heritage, Handicrafts and Tourism Organization, during which pottery and glasswork fragments as well as animal skeletons have been found.
Archaeologist Mohsen Sa'adati, who leads the excavation, believes that findings are probably remnants of a Seljuk-era (1037–1194) public bathhouse.
"Although the types of potteries, glasswork and designs of architectural spaces show all are related to the Seljuk period but the probabilities will become definite after [our] experiments are completed."
Also known as Shahr-e Rey, the city was one of the capitals of the Seljuk Empire in the 11th and 12th centuries.
Rey was devastated in the 13th century when the Mongols swept through and, these days, has been swallowed up by the urban sprawl of Tehran.
AFM/MQ/MG