SDSs mitigation plan to take effect next year
February 5, 2019 - 21:16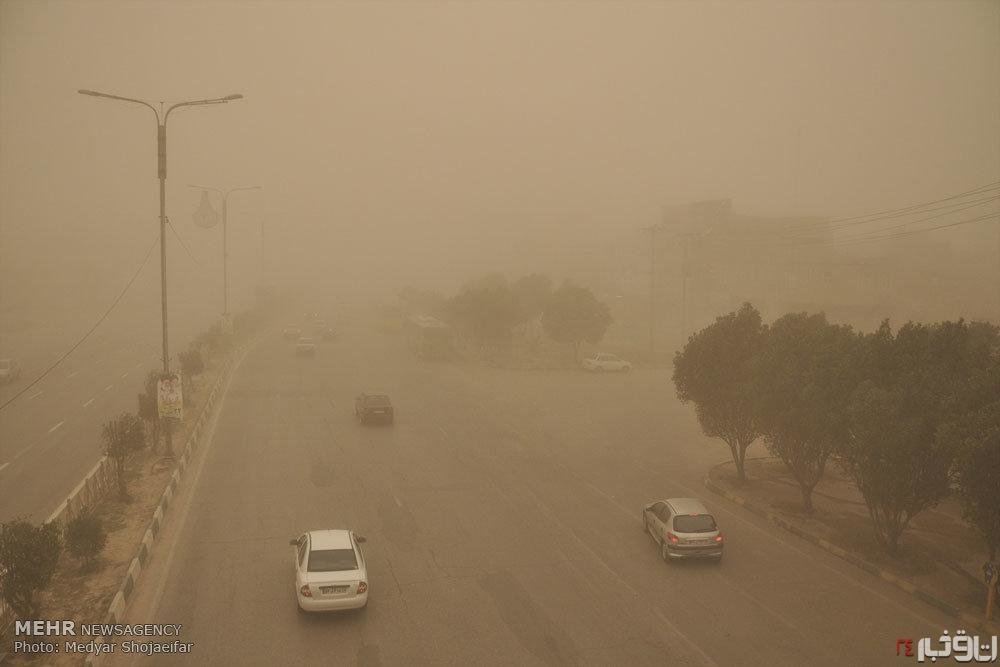 TEHRAN – Sand and dust storm (SDS) mitigation plan will be implemented in the southeastern province of Sistan-Baluchestan as of the next Iranian calendar year (beginning March 21), Department of Environment (DOE) chief has announced.
A total fund of $150 million from the National Development Fund has been proposed to counter dust storms in Sistan-Baluchestan province, IRNA quoted Issa Kalantari as saying on Tuesday.
Referring to the SDSs hitting southeastern part of the country causing the residents severe health problems, he noted that the president is pursuing the issue and as long as the fund is provided the plan will go into effect.
This year, 120-day winds of Sistan have been haunting the province for over 160 days, he further lamented, adding, Hamoun wetland, transboundary wetland on the Iran-Afghan border, being withered also worsens the SDSs generating huge amount of dust, so urgent measures must be taken to contain the issue.
120-day winds of Sistan raging from northeast to southeast with high speed in summer, affects large areas of Sistan-Baluchestan province, and when the temperature reaches the highest level, it will cause storms, soil erosion and vegetation depletion as well as carrying abrasive sand and particles.
These winds are the sequence of monsoon in India, which get power in Afghanistan especially in the Thar desert and then pass through the flat areas of Afghanistan to enter Iran.
Particulate matter concentration and SDSs also exacerbates by the increase in 120-day winds, as strong SDSs speeding over 100 kilometers per hour have stricken the province for several times since March 21, which is unprecedented in past 33 years.
According to the long-term data in 2018, last year was the second year the province has been hit with storms with wind speeds more than 100 kilometers per hour compared to the past 55 years.
FB/MQ/MG