$1b proposed for developing Tehran public transport fleet
February 7, 2019 - 1:1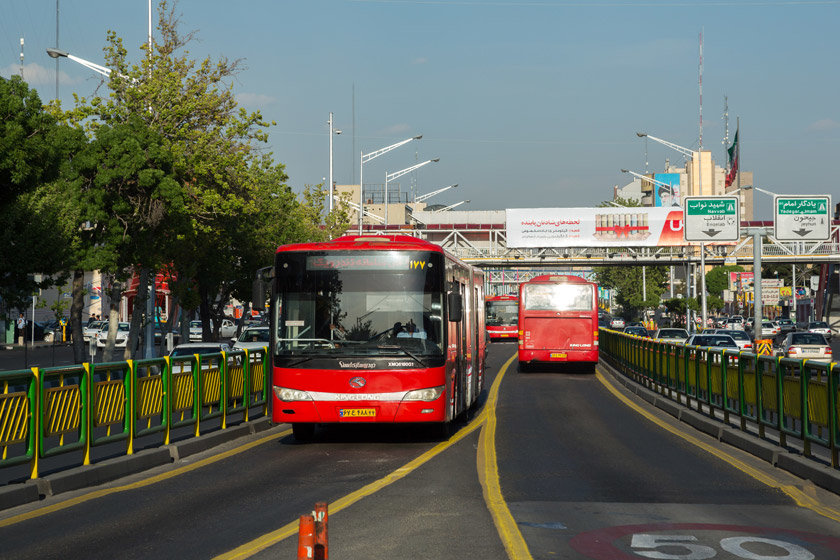 TEHRAN – A total budget of 45 trillion rials (nearly $1 billion) on development of transportation fleet has been proposed in Tehran Municipality's budget bill for the next Iranian calendar year (starting on March 21, 2019), Sakineh Ashrafi, deputy mayor of Tehran for planning, urban development and council affairs has said.
Referring to the Municipality's next year budget of 189 trillion rials (nearly $4.5 billion), she noted that nearly 30 percent of the budget will be allocated to the transportation development and traffic mitigation, ISNA reported on Wednesday.
"Some 45 trillion rials (nearly $1 billion) budget allocated to transportation fleet, three-quarters of which will be spent on developing railway system amounting to 26 trillion rials (nearly $620 million), and the rest on promoting road transport system which accounts for 1.8 trillion rials (nearly $43 million)," she explained.
In addition to the development of rail and road transport, satisfactory developments will be funded which includes facilitating traffic flow, promoting passages, organizing and modifying traffic signs, developing parking spaces, equipping passenger terminals, she concluded.
Tehran bus company's director general Peyman Sanandaji said in November 2018 that according to a five-year plan, Tehran must have 9,000 buses while there are only 6,000 buses operating in the capital's transport fleet, of which some 3,000 are clunker and age more than 10 years.
In January, Tehran mayor, Pirouz Hanachi, said that while currently some 1,350 railway cars are running in the capital's subway system, it is still facing lack of 2,000 cars.
FB/MG