By Hnaif Ghaffari 
Europe has not taken action to keep JCPOA
February 19, 2019 - 10:46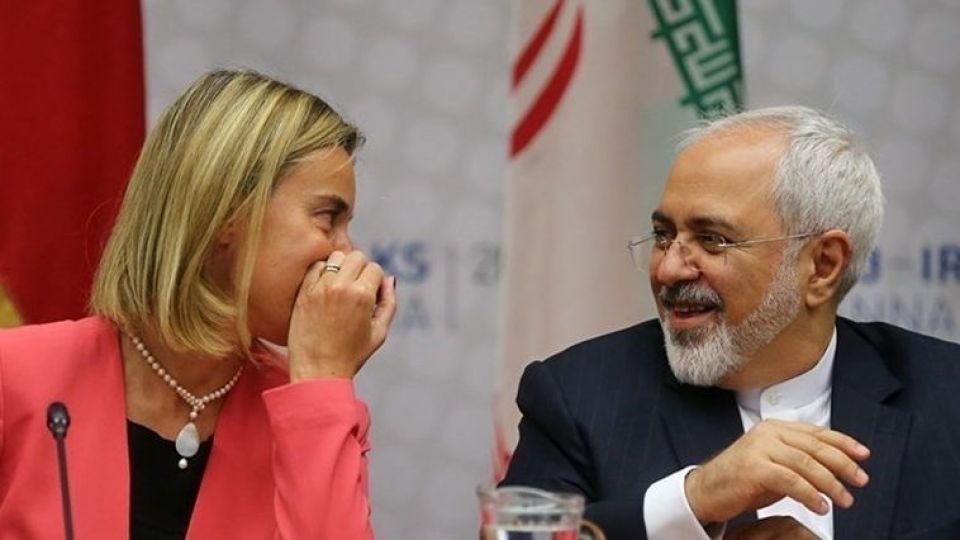 TEHRAN - European Union foreign policy chief Federica Mogherini recently announced that if there were no European efforts, the nuclear deal with Iran would be eliminated! It is claimed that, basically, the European Union has not yet taken a step towards maintaining a nuclear deal with Iran.
The fact is that the European Union is blamed for a nuclear deal with Iran. Donald Trump stepped at the White House in 2017. Theresa May, the British Prime Minister, was the first European official to travel to Washington to meet with the new president of the United States. During this visit, Trump informed Theresa May mind of his decision on "changing the nuclear deal".
He emphasized that if the nuclear deal is not reviewed and redefined, the United States will no more remain as a part of it. It was during this visit and among American senators that Theresa May called the JCPOA a "controversial deal" for the first time since 2015. In this way, and indirectly, May announced her company with the United States for changing the JCPOA.
Afterward, it was time for the French President, Emmanuel Macron to take part in the joint game of London and Washington. In July 2017, Macron assured Trump that he would do its best to include Iran's missile capability in the context of the nuclear deal, and thus limit the regional power of Iran.
But Macron never imagined that he had practically turned to Trump's piece in his confrontation with Iran. In September 2017, and during the United Nations General Assembly meeting in New York, British and French officials were urged by the United States to attract Germany's positive stance to participate in the "West's joint effort to change the JCPOA." Angela Merkel, the German Chancellor, surrendered to her Western counterparts much earlier than expected.
As a result, by mid-2017, talks between American and European diplomats on changing the nuclear deal entered a new phase. A deal in which diplomats from the United States, Germany, France, and Britain, worked on a common goal called "complementary" or "secondary" agreement aimed at achieving Trump's four demands.
The EU and, in particular, Germany, Britain, and France, have not taken the necessary steps to maintain a nuclear deal with Iran after eight months. Undoubtedly, people like Federica Mogherini, EU foreign policy chief, also believe in this. Now the "deceived Europe" is trying to maintain the nuclear deal with Iran. It seems that the European authorities don't intend to confess that they had been tricked by Trump right now. In this way, they're trying to keep their prestige, but they can't do it forever, and sooner or later, they will be forced to do so.
Finally, Iran's patience on the European Union is coming to an end. The European Union continues to play its ground in the United States. This issue is never acceptable to Iran. If the European authorities take no serious action to secure Iran's rights in a nuclear deal, the possibility of our country's departure from this deal is very high.