Water flow in Hour al-Azim wetland contains SDSs: official
February 20, 2019 - 10:42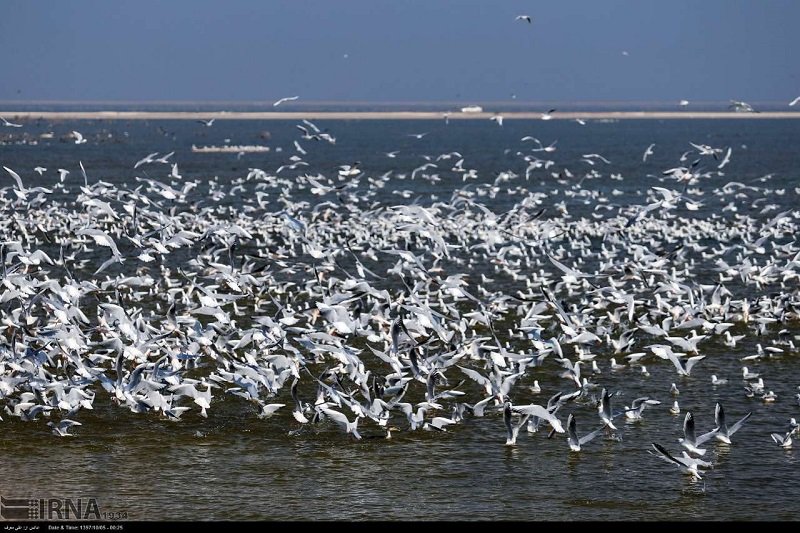 TEHRAN – Hour al-Azim wetland being filled with water after recent above normal rainfalls and receiving amounts of its water right, has contained sand and dust storms (SDSs) haunting the southwestern Khuzestan province, director for wetlands ecosystem office of the Department of Environment (DOE) has said.
Hour al-Azim wetland is an important wetland on the border of Iran and Iraq, which was dried up and turned to a major sand and dust storm hotspot due to oil sector projects and not being granted its water right.
As long as Karkheh dam was entirely filled with rainwater recently, the Ministry of Energy has opted to open the dam and release water to Hour al-Azim wetland, which brought back life to the wetland, ISNA quoted Masoud Baqerzadeh as saying on Tuesday.
Considering recent precipitation and good water condition in the wetland, he noted that the country's southwestern part recently received above normal rainfall which has been unprecedented for the past three decades.
Water flow in the wetland will positively affect the area's weather condition as soil is moisturized and irreparable damages of SDSs will considerably reduce in the first six months of the next Iranian calendar year (March 20-September 22).
Additionally, the economic and social impacts of water is indisputable, as fishing and agriculture will grow along with tourism, he also added.
It is planned to fill the whole wetland by demanding the Energy Ministry to flow more water into the wetland granting its water right, he highlighted.
Responding to the DOE's plans on preserving the wetland's current condition, he stated that however, the water level drops significantly in the coming months due to evaporation and temperatures rise, it can be maintained through providing its water right and preventing illegal water withdrawal.
Fortunately, in accordance with the law on the conservation and restoration of wetlands, the exact amount of water right has been clearly announced to the Ministry of Energy, he highlighted, adding, it is expected that the ministry will have the necessary resources to provide the wetland's water right.
FB/MG