By Syed Zafar Mehdi
'Events unfolding between India and Pakistan very frightening'
February 28, 2019 - 13:13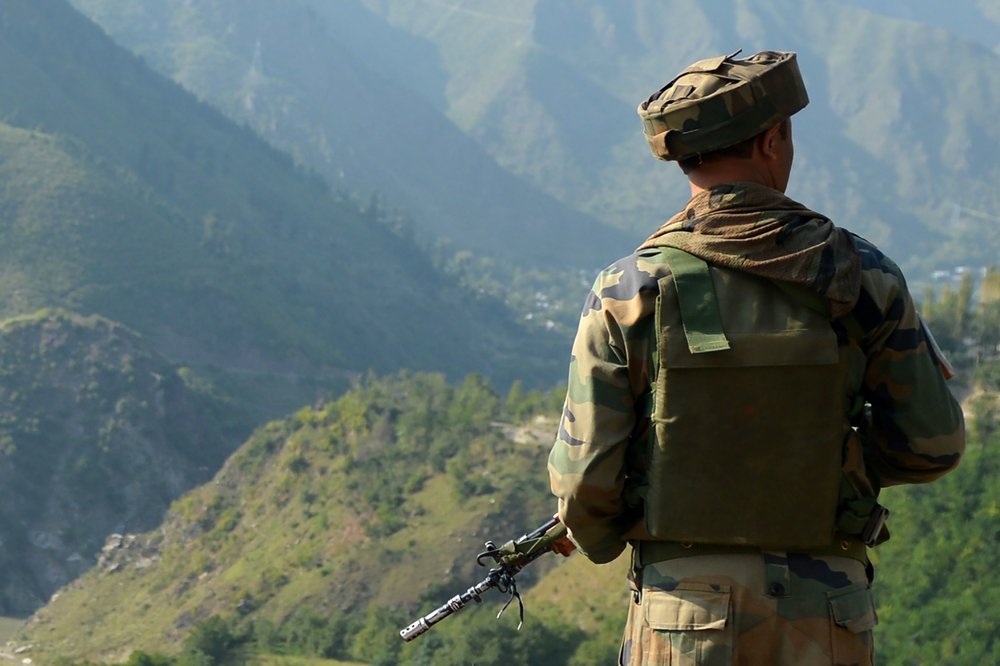 TEHRAN - The heightened tensions between India and Pakistan – the two warring neighbors – in the wake of recent terror attack in Indian-controlled Kashmir have brought them on the warpath again.
After two weeks of shrill war rhetoric, the two nuclear powers have started flexing the military muscle, conducting 'surgical strikes' in each other's territories.
Beena Sarwar is a Pakistan-based journalist, artist, documentary filmmaker and peace activist. She has been working as Editor Aman ki Asha, a peace initiative between two biggest media groups of India and Pakistan.
In an interview with Tehran Times, she talks about the latest escalation between India and Pakistan, the implications of war, and why the unfolding events are 'frightening'.
Following are the excerpts:
Q. The recent attack in Indian controlled Kashmir, the deadliest in three decades of insurgency, has again brought India and Pakistan at loggerheads. Do you think the damage done this time is irreversible?
A. Nothing is irreversible but each such bout of violence sets us back immensely.
Q. India accuses Pakistan of providing sanctuary to Jaish e Mohammad, a group that claimed responsibility for the Kashmir attack, and other terrorist groups. Pakistan rejects the allegations. Do you think the leadership in Pakistan has got control over these groups?
A. They may not have control over these groups but enforcing rule of law would help to obtain it. Treat criminal acts as criminal acts – charge, prosecute and punish according to law. Instead, Pakistan has allowed certain groups to get away with certain crimes in the name of ideology or religion. Such impunity and exceptionalism doesn't work in the long run.
Q. Following the attack, Indian PM Narendra Modi vowed 'befitting reply' and one of his ministers said India will 'diplomatically isolate Pakistan'. Pakistan, however, called it 'a dream'. Do you think India will be able to 'isolate' Pakistan?
A. Difficult in this increasingly inter-connected world where there are so many financial and power interests. They will have to learn to get along. The sooner the better.
Q. War drums are beating loudly in India with radical Hindu groups calling for 'revenge'. Tensions have heightened in Kashmir where fighter jets are creating panic and anxiety among people. Both countries are claiming to have conducted surgical strikes. Do you see the likelihood of small-case war?
A. Fighting and tensions by any other name may as well be war even if it stops short of being a full-scale war. Kargil was called a war-like situation. We treat each other's prisoners like prisoners-of-war. We already limit contact between our people.
Q. As an advocate of peace and dialogue between the two estranged neighbors, how frightening are these recent developments. Do you feel the gains have been squandered?
A. Very frightening. To an extent, yes. The media gives less space to peace and dialogue now because there's so much emphasis on ratings and clickbait. They give disproportionate space to sensationalism and war-mongering, and that drowns out voices for peace and sanity. I believe that peace-loving people are in a majority but most are too scared to speak out because they get bullied, trolled and termed as traitors and anti-nationals.
Q. What needs to be done to settle the longstanding issue of Kashmir for once and prevent another war between the two nuclear powers?
A. Kashmir must be seen not as a territorial dispute between India and Pakistan but as a matter of the lives and aspirations of the Kashmiri people who must be included in any dialogue and policy about their future. Both India and Pakistan need to step back and set aside their egos – that national honour they talk so much about – and allow the Kashmiris to breathe. Let people meet, give visas on arrival, develop a normal relationship, and stop allowing extremists to radicalize the youth, Muslim or Hindu.
Q. A day before the Kashmir attack, Iran's southeastern Sistan-Baluchestan province was also rocked by a terror attack, which killed at least 27 members of elite IRGC. Both attacks bore striking similarity and were carried out by groups based in Pakistan. With its relations with India and Afghanistan already fragile, Can Pakistan afford to antagonize another neighbor?
A. Whenever something happens in India, they blame Pakistan. And whenever something happens in Pakistan, they blame India. Each may well be engaged in making mischief against the other, but they need to also look inwards and see what they are doing wrong, why their youth are disgruntled and easy prey for extremist recruiters.