By Afshin Majlesi
Isfahan: Why it's great to wandering about
March 1, 2019 - 14:51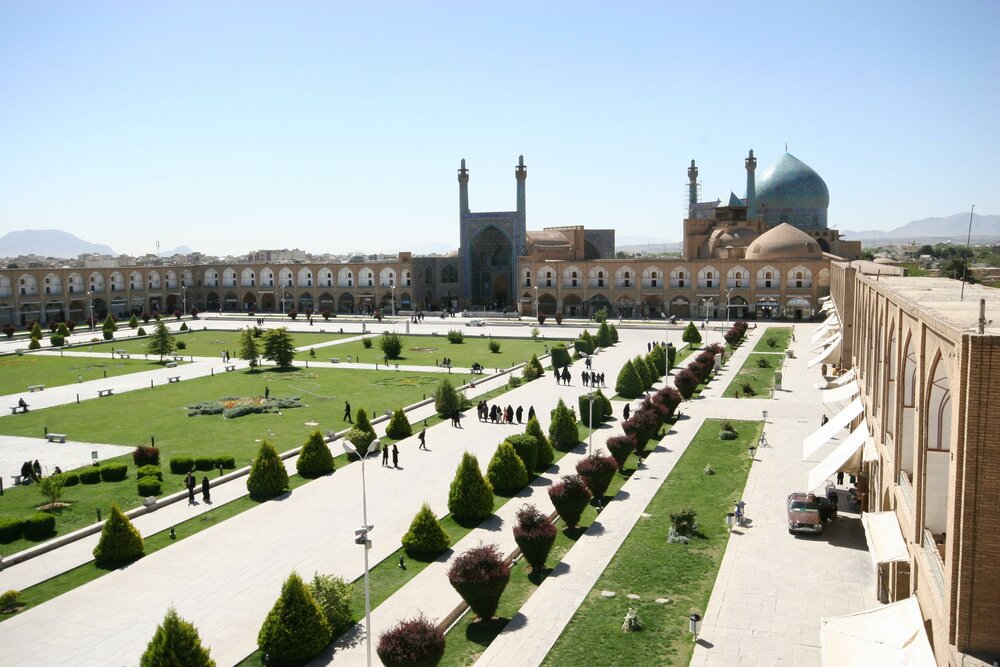 TEHRAN – Soaked in a rich history, Isfahan was once a crossroad of international trade and diplomacy in Iran and now it is one of Iran's top tourist destinations for good reasons. 
It is filled with many architectural wonders such as unmatched Islamic buildings, bazaars, museums, Persian gardens and tree-lined boulevards. It's a city for walking, getting lost in its mazing bazaars, dozing in beautiful gardens, and meeting people.
Isfahan is renowned not only for the abundance of great historical bridges, but also for its 'life-giving river', the Zayandeh-Rood, which has long bestowed the city an original beauty and a fertility.
Isfahan has long been nicknamed as Nesf-e-Jahan which is translated into "half the world"; meaning seeing it is relevant to seeing the whole world. In its heyday it was also one of the largest cities in the region with a population of nearly one million.
The cool blue tiles of Isfahan's Islamic buildings, and the city's majestic bridges, contrast perfectly with the encircling hot, dry Iranian countryside.
The huge Imam Square, best known as Naghsh-e Jahan Sq. (literary meaning "Image of the World"), is one of the largest in the world (500m by 160m), and a majestic example of town planning. Built in early 17th century, the UNECO-registered square is punctuated with the most interesting sights in Isfahan.
It was laid out under the reign of the Safavid ruler, Shah Abbas the Great, to signal the importance of Isfahan as a capital of his powerful empire.
It is hemmed on four sides by magnificent buildings: to the east, the Sheikh Lotfollah Mosque; to the west, the palace of Ali Qapu; to the north, the portico of Qeysarieh; and to the south, the eminent Imam Mosque.
"The square was at the heart of the Safavid capital's culture, economy, religion, social power, government, and politics. Its vast sandy esplanade was used for celebrations, promenades, and public executions, for playing polo and for assembling troops," according to the UNESCO website.
Right at the northern limit of the Imam Square, one will find "Qeysarieh Gate", which leads to the unique and unforgettable "Grand Bazaar of Isfahan". This historical market is one of the largest and most labyrinthine bazaars of the country. Shops offering handicrafts, souvenirs, jewelry, silverware, traditional ceramics and authentic Persian carpets.
Modern Isfahan is now home to some heavy industry, including steel factories and a nuclear facility on its outskirts, however its inner core wants to be preserved as a priceless gem.
AFM/MG