Sitting volleyball start journey to win Paralympics' seventh gold
March 6, 2019 - 15:18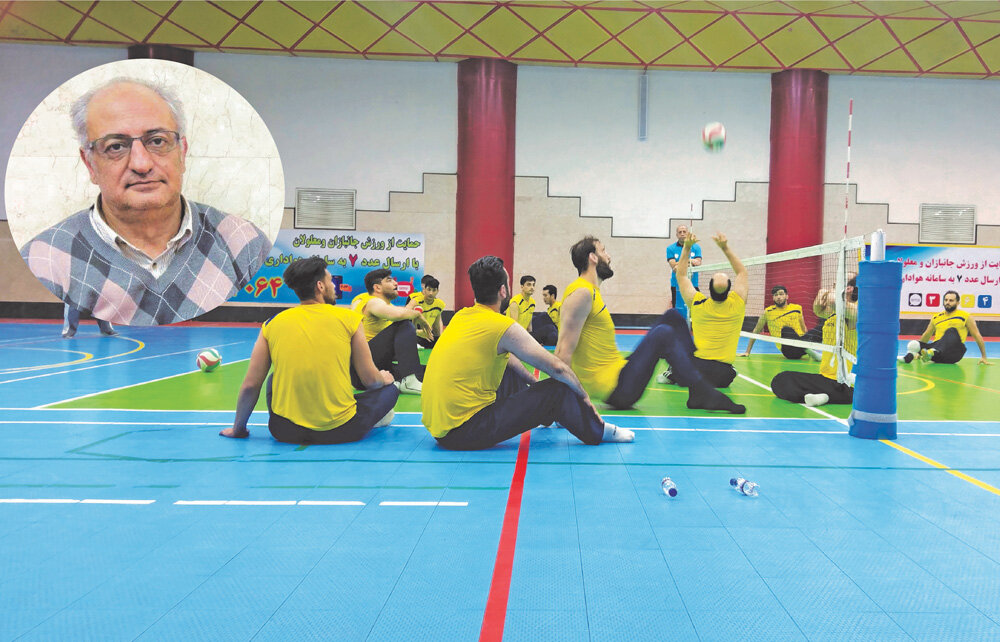 TEHRAN – Iran's men's sitting volleyball team have started their preparation for wining their seventh gold medal at the Tokyo 2020 Paralympic Games.
Iran have already claimed six gold medals at the 1998 Seoul, 1992 Barcelona, 1996 Atlanta, 2000 Sydney, 2008 Beijing and 2016 Rio.
The Dream Team now train for the 2019 ParaVolley Asia Oceania Sitting Volleyball Zone Championships, scheduled for June 10 to 15 in Bangkok, Thailand.
Iran will hold a joint training camp with Russia prior to partake in the Asia Oceania championship and also travel to Russia in July for some friendly matches with the European team.
Iran will also host Men's World Super 6 event in October, however the host city has yet to be confirmed.
"We have started our preparation for the Tokyo 2020 with 16 players. Six players have been invited to the national team for the first time. It's our policy to rejuvenate the sitting volleyball team," Iran coach Hadi Rezaei, who also is Chef de Mission for next year's Paralympic Games, told Tehran Times.
"We have found the talented players across the country. A total of 35 teams are participating in league and we are going to hold an annual knockout competition with participation of 200 teams. It helps we discover the new players for the next international competitions," the former sitting volleyball team captain said.
Iran sent a record number of competitors to Rio 2016, being represented by 110 athletes in 12 sports, however Rezaei says they will send the para athletes who have chance of winning medal to Tokyo.
"We have four groups of participants in the Paralympic Games. The first group are capable of winning gold medals as a team and individual. The second and third groups will participate in the event with the aim of winning silver and bronze medals. We also have a fourth group. They have no chance of winning medal but are capable of taking medal in the next Asian Para Games and Paralympics," Rezaei added.
Iran's best performance at the Paralympic Games since they made their debut at Seoul in 1988 was at London 2012 when they finished 11th with a total of 24 medals, including 10 gold.
They won the same number of medals at Rio 2016 but only eight of them were gold, meaning they slipped to 15th.
Reporting by Masoud Hossein