Floods in Iran leave behind up to $1.1b damage to agriculture
April 5, 2019 - 19:0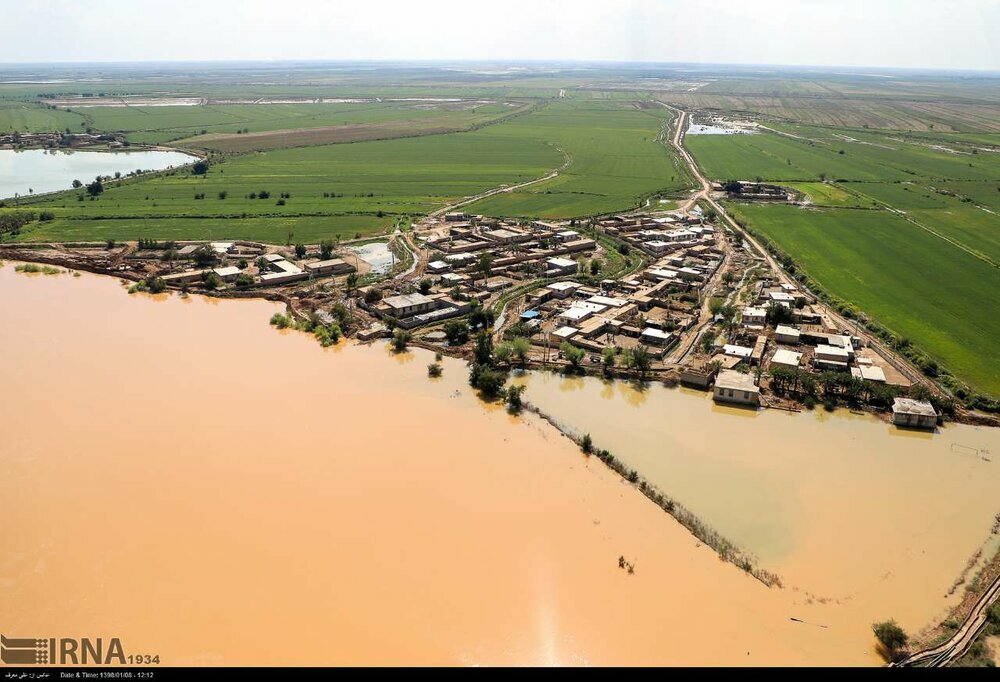 TEHRAN – Iranian Ministry of Agriculture estimates the damages caused by the recent floods to the country's agricultural sector at 46.6 trillion rials (near $1.1 billion) based on the official exchange rate of 42,000 rials to a dollar, Mehr news agency reported on Thursday.
According to the director general of the Crisis Management and Reduction of Hazards Bureau with the Ministry of Agriculture, of the mentioned damages, Golestan Province in northern Iran took the heaviest hit by 34 percent followed by Khuzestan Province by 13 percent as well as Mazandaran, Lorestan, and Fars provinces with 12 percent, 11 percent and six percent respectively.
As the latest estimations by the ministry show, since occurrence up to April 2, over 15,000 livestock were also reported to be killed in the floods.
"49 percent of the damages caused by the recent floods has been to the farming sector, 22 percent to water, soil and infrastructure subsectors, 16 percent to the horticulture sector and 13 percent to livestock, poultry and aquatic sectors.
About 1,900 cities and villages have been affected by floods and exceptionally heavy rains since March 19.
Late March, IRNA quoted an official as saying that the agriculture sector in the northern province of Golestan suffered loss of 10.9 trillion rials (nearly $260 million) due to the recent devastating flood in the region.
The flooding also hit 17 cities in province of Khuzestan and 9 cities in Lorestan.
The government has assured citizens, and especially flood-affected farmers, that all losses will be compensated.
EF/MA