Tehran Municipality to develop bike lanes, bike sharing systems
April 13, 2019 - 21:59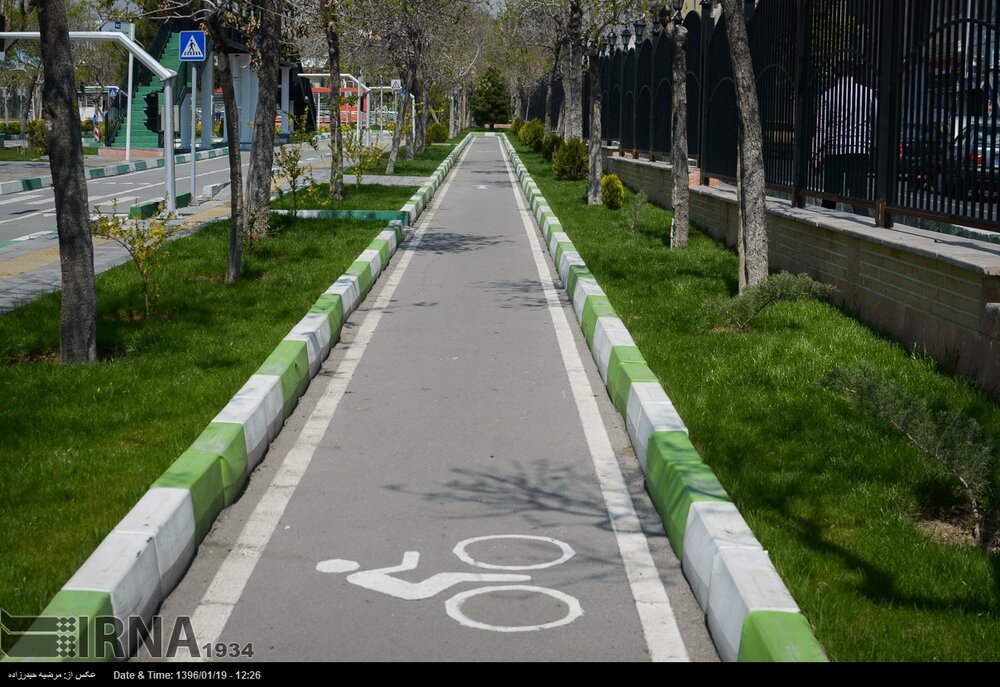 TEHRAN — Tehran municipality will develop bike lanes and bike sharing systems in the capital in the current year (starting on March 21), Mohsen Pourseyyed Aqaei, deputy mayor of Tehran for traffic and transport affairs has said.
The capital is unfortunately jammed with cars and motorcycles, Pourseyyed Aqaei regretted, adding that, there are various highways, parking lots and small traffic fines have all encouraged using private cars in Tehran.
In order to fight problems such as air and sound pollution, traffic congestion, and physical inactivity, citizens must be encouraged to choose transport options which are greener and promote sufficient physical activity, ISNA news agency quoted Pourseyyed Aqaei as saying on Saturday.
Encouraging cycling in the city can decrease fuel consumption, reduce greenhouse gas emission, and minimize air pollution, he suggested.
The deputy mayor went on to say that many streets in the capital have the potential for bike lanes which can lead to subway stations or parks.
Using bikes as well as public transport can have a great effect on various aspects of life in the city, he concluded.
According to the U.S. National Center for Biotechnology, Information Bicycling is promoted as a transportation and population health strategy globally. To attract the broader population to bicycling, many cities are making investments in bicycle infrastructure. These interventions hold promise for improving population health given the potential for increased physical activity and improved safety.
Growing evidence indicates that bicycle-specific infrastructure including off-street bike paths, residential bikeways and cycle tracks (facilities along major streets that physically separate bicycles from motor vehicles) offer substantial safety benefits and increase bicycling.
MQ/MG