Iran faces coaching dilemma
April 16, 2019 - 18:6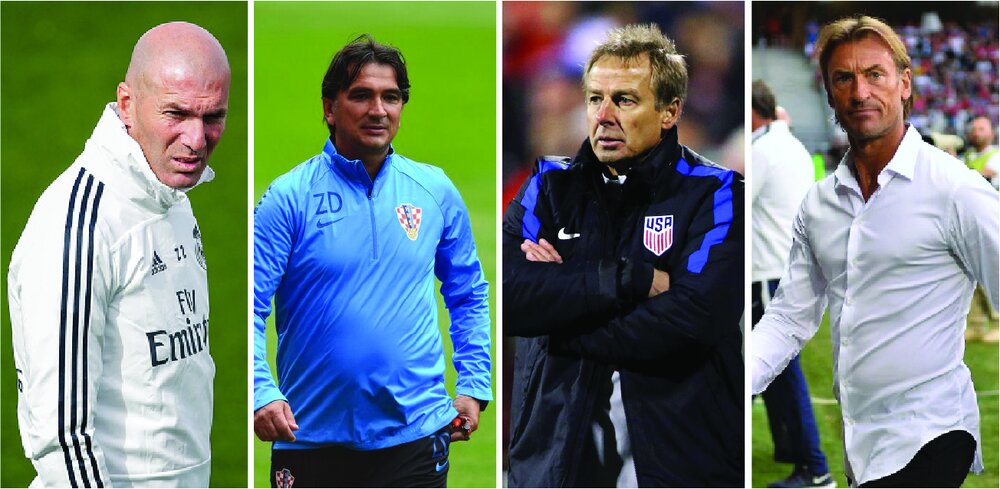 TEHRAN – With less than five months until the 2022 FIFA World Cup qualification, the Football Federation of Islamic Republic of Iran (FFIRI) faces a real dilemma over selecting the next Team Melli coach.
Iran are looking for a new coach after they did not renew Carlos Queiroz's contract at the end of the 2019 AFC Asian Cup, where the Portuguese failed to end Iran's 43-year title drought in the continent's competition.
Soon after, big names including Zinedine Zidane, Jose Mourinho, Laurent Blanc and Zlatko Dalic were mentioned as a replacement for the ex-Real Madrid coach in the vacant Iran job, however it was like a soothing balm on the wound.
Now, the Iranian media reports suggest that Jurgen Klinsmann and Herve Renard are candidates to take charge of Team Melli and none of them have refused to rule themselves out of Iran job so far.
Klinsmann is in Beijing to promote PP Sports' "German Football Culture Month". The former U.S. coach is also a candidate to replace Italian Marcello Lippi, who departed in January after China's exit from the Asia Cup.
Renard also leads the Moroccan football team and Atlas Lions are preparing for the 2019 Africa Cup of Nations (CAN) in Egypt, scheduled for June 21-July 19. The Frenchman will continue his job if Morocco win the title.
The football federation is under pressure since football-mad Iranians fear that Team Melli are at risk due to missing the friendlies. FFIRI President Mehdi Taj has said the new coach will be introduced before the friendly match against South Korea, slated for June 7.
The federation has said no Iranian coach is a nominee to replace Queiroz and the people should feel at ease because it has negotiated with a big name but Team Melli face lack of time for preparation.
The Iranian league will be finished at mid-May and the national team will become the 'center of attention' afterward. The Federation should select the best choice; however it faces financial difficulties to sign a well-known coach after the United States imposed fresh sanctions on Iran.
Queiroz spent eight years with Iran and helped Team Melli qualify for back-to-back FIFA World Cups and the Iranian fans want to see their team advance to the world Cup for the third time in a row.
By Masoud Hossein