30 idle industrial units revived in Qom Province
January 31, 2021 - 15:1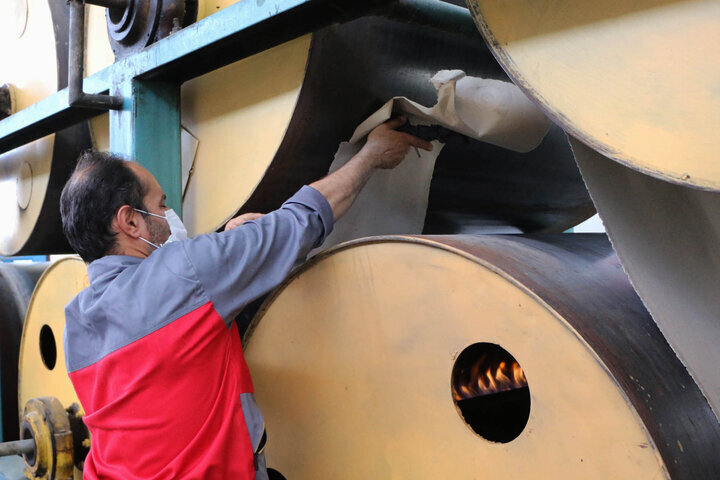 TEHRAN- The governor-general of Iran's central Qom Province said that 30 idle industrial units have been revived in the province since the beginning of the current Iranian calendar year (March 20, 2020).
Bahram Sarmast said the mentioned units returning to the production cycle have created jobs for 520 persons.
A compiled program is being implemented in Qom Province in line with the surge in production (the motto of this year), and the resistance economy, the official noted.
Maintaining employment capacity and creating new jobs are the main economic priorities of Qom, and in this regard, the red line of the province is to prevent the closure of units and the unemployment of even one worker, he further stressed.
As announced last week by the head of Iran Small Industries and Industrial Parks Organization (ISIPO), 1,170 idle industrial units have been revived in the country since the beginning of the current year, crating 19,400 job opportunities.
Ali Rasoulian also said that 1,160 new industrial units have been established and gone operational in Iran's industrial parks during the mentioned time span.
He put the total investment made in the mentioned industrial units at 150 trillion rials (about $3.57 billion).
According to Rasoulian, the inaugurated units have created job opportunities for over 20,000 people.
The official noted that his organization will take all the necessary measures to support the newly established units and also to help those who want to establish new units put their projects into operation.
"Fortunately, this year's budget bill has allocated a good amount for providing the necessary infrastructure in industrial parks," he said.
He further noted that although about 22-24 percent of the country's industrial units were inactive and semi-active in the previous Iranian calendar year (ended on March 19, 2020) the figure has decreased to 18.7 percent this year.
MA/MA