Croatian writer's novel "On the Roads of Persia" launched at Sisak Islamic center 
January 1, 2023 - 19:10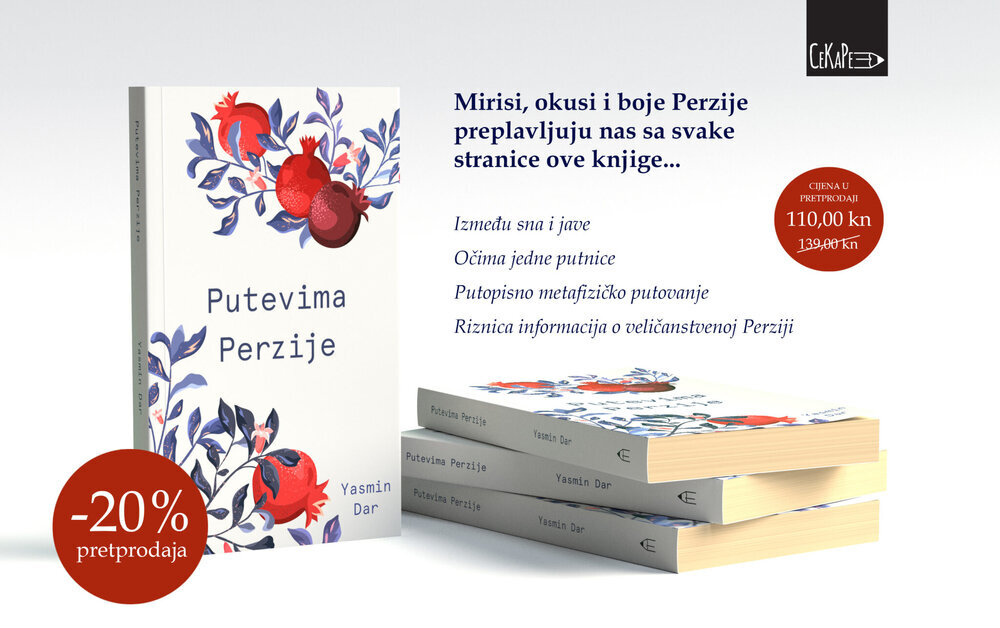 TEHRAN – "On the Roads of Persia" ("Putevima Perzije"), a novel inspired by its Croatian writer Yasmin Dar's visit to Iran, has recently been launched at the Islamic Cultural Center in Sisak, Croatia.
Dar, who is also known as Yasmina Mehic, Sisak's main imam Alem Crnkic and a group of Croatian cultural figures attended the book launch, the Persian service of MNA reported on Sunday.
During the meeting, Dar answered questions from the audience and said, "Moderation in philosophy and culture is a souvenir from Iranian history, literature and art, and accordingly, I should say that the Orient is closer to our culture."
Crnkic also said that such social gatherings are organized with the aim of expanding people's horizons and their understanding of the beauty of life through the culture, art and literature of other nations.
For his part, host Harun Tankovic said that traveling and learning about different people, cultures and countries help develop people's personalities and raise their knowledge of different issues.
He expressed his happiness as the newly-established Islamic center dedicated its first social meeting to launching a book carrying a story about Iran.
"On the Roads of Persia" was originally published by the Croatian publishing house Cekape on June 15, 2022.
Dar has written the novel based on her visit to Iran in 2018. Her visit was focused mainly on Iranian cities such as Tabriz, Isfahan and Shiraz. Accordingly, the novel is somewhat of a travelogue of Iran.
The book was first launched at the library of the Zagreb municipality during a special meeting attended by Dar, Iranian Ambassador Parviz Esmaeili and dozens of Croatian literati.
"I tried to illustrate what I observed in my visit to Iran in the form of a novel based on what I had read in the Persian literary works produced between the 12th and 17th centuries by Hafez, Sadi, Khayyam, Attar and other great Persian poets," Dar said at the book launch event.
Photo: A poster for Croatian writer Yasmin Dar's book "On the Roads of Persia".
MMS/YAW