Razi research festival on medical sciences held
January 23, 2023 - 19:34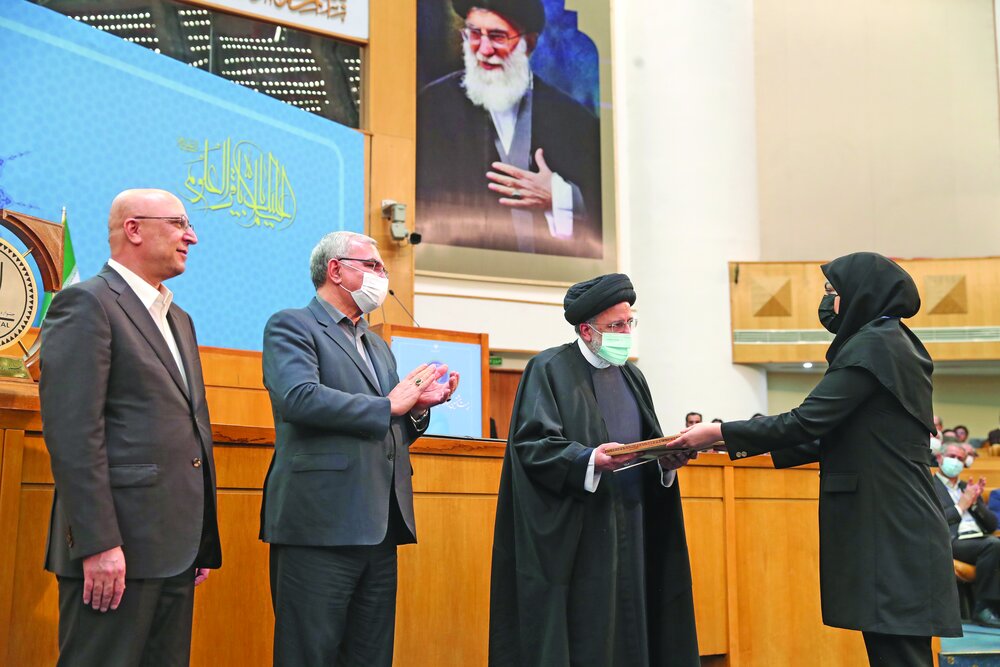 TEHRAN – The 28th Razi research festival on medical sciences was held here on Monday with the goal of identifying capacities and honoring exemplary researchers in the healthcare sector.
Addressing the opening ceremony, President Ebrahim Raisi referred to the notable achievements of the country in the medical industry, saying that some 90 percent of needed medicine is being produced domestically.
"We should maintain and improve the country's status in the field of science," he stressed.
"In addition to the fact that more than 70 percent of people in the country were vaccinated against the coronavirus, Iranian specialists managed to produce six vaccines so that we are no longer importing vaccines."
Health Minister Bahram Einollahi also addressed the opening ceremony of the festival. He pointed to the greatest achievements of the Islamic Revolution in the field of health, saying that according to the World Health Organization, Iran is among the top countries in the Eastern Mediterranean region in all health indicators.
"We owe the Islamic Revolution the increase in life expectancy, the decrease in the deaths of pregnant mothers and infants, and the access of people to health services in all parts of the country, and we have reached self-sufficiency in the field of health," he highlighted.
MG