Iran to honor Afghan manuscript expert Najib Mayel Heravi 
January 11, 2017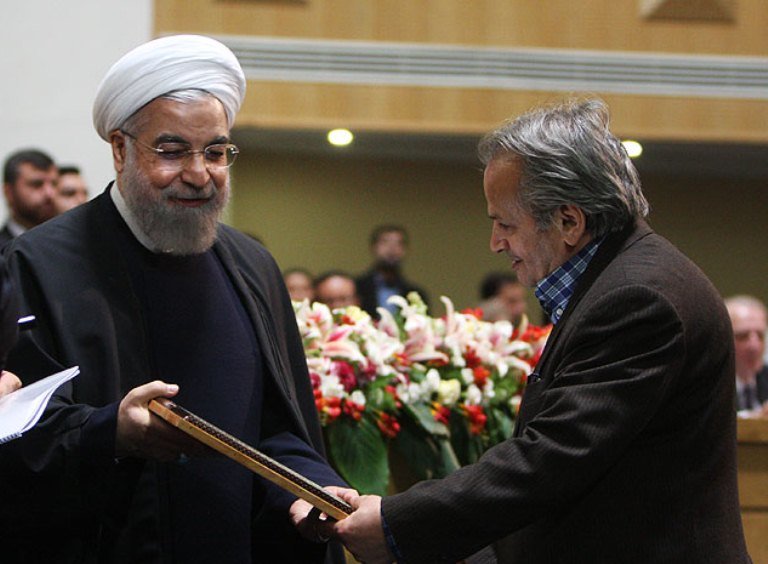 TEHRAN -- Najib Mayel Heravi, a distinguished Afghan expert on manuscripts, will be saluted during the Honoring Ceremony for Supporters of Manuscripts in Tehran.
The ceremony is due to be held at the National Library and Archives of Iran (NLAI) on January 15.
The message of President of Afghanistan Mohammad Ashraf Ghani in honor of Najib Mayel Heravi will also be read at the ceremony, NLAI deputy director Gholamreza Amirkhani said in a press conference held at the library on Wednesday.
"The manuscripts are our national assets and there have been extended efforts to preserve them. We are happy this ceremony is being held to pay tribute to the experts on manuscripts," secretary of the programs Najafqoli Habibi said in the conference.
"The ceremony aims to acknowledge experts on manuscripts in different fields of history, philosophy, documents and science," he added.
The director of NLAI Manuscript Department, Ehsan Shokrollahi, also speaking at the press conference, said that the preservation of manuscripts actually means the preservation of history, science, and literature.
"The destruction of the historical background of a country makes the future generation like an individual who doesn't know his father and mother, and this will ruin the national identity and history of a country," he added.
He also stated that experts on renovation of manuscripts, as well as a number of those who have donated copies of manuscripts to the library, will be honored on the sidelines of the program.
The library is ready to take care of manuscripts being preserved by Iranian individuals in their homes.
Photo: Afghan expert Najib Mayel Heravi receives an award from President Hassan Rouhani for his lifetime studies on Islamic manuscripts at Iran's Book of the Year Awards in Tehran on Feb. 8, 2015.

RM/YAW