Iran fall short against the U.S. at FIVB World Championship
September 23, 2018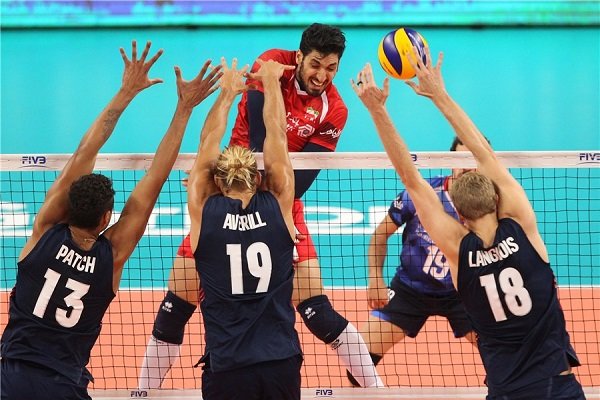 TEHRAN – Iran lost to the U.S. 3-0 (25-23, 26-24, 26-24) in Pool G of the FIVB Volleyball Men's World Championship on Sunday.
The U.S. got a strong performance from Ben Patch with a team-leading 17 points and Jake Langlois just behind him with 10.
Milad Ebadipour scored 10 points for Iran.
Head coach John Speraw fielded a team of backups choosing to rest everyone who was on the court in last night's demolition of Bulgaria. But it barely made a difference. Americans did not have their usual incredible kill rate in attack but the block was suffocating and serve was lethal. Iran never trailed by more than three points.
Iran were eliminated on Saturday after suffering a 3-2 loss to Canada.