Iranian troupe performs Chekhov's "Marriage Proposal" in English 
January 28, 2019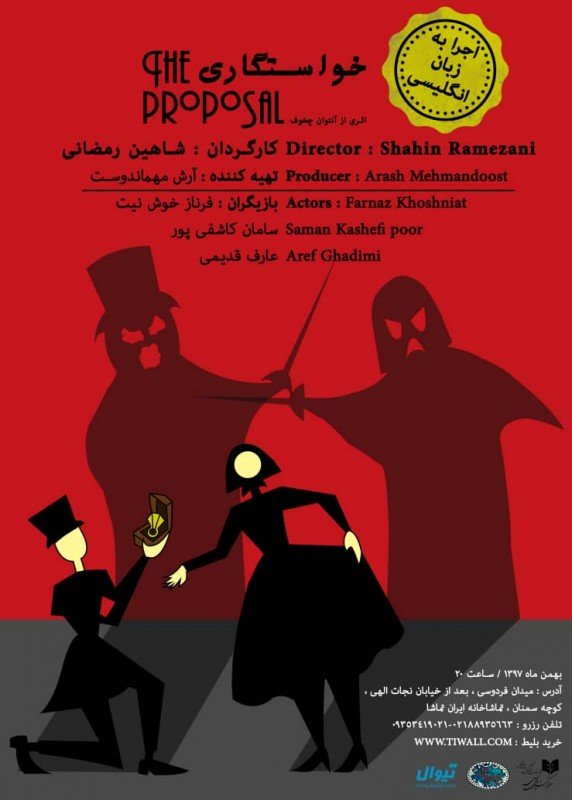 TEHRAN – An Iranian troupe is performing Russian playwright Anton Chekhov's "A Marriage Proposal" in English at the Iran Tamasha Theater in Tehran. 
Shahin Ramezani is the director of the play, which is a fast-paced, one-act farce that tells the story of a long-time neighbor of Stepan Stepanovitch Chubukov, who comes to propose marriage to his 25-year-old daughter, Natalia.
Farnaz Khoshniat, Saman Kashefipur and Aref Qadimi are the main members of the cast for the play, which will be on stage until February 9.
Photo: A poster for "A Marriage Proposal".
ABU/MMS