Rezaee sees civilizational clash between Islamic Revolution and global arrogance
May 23, 2016 - 9:0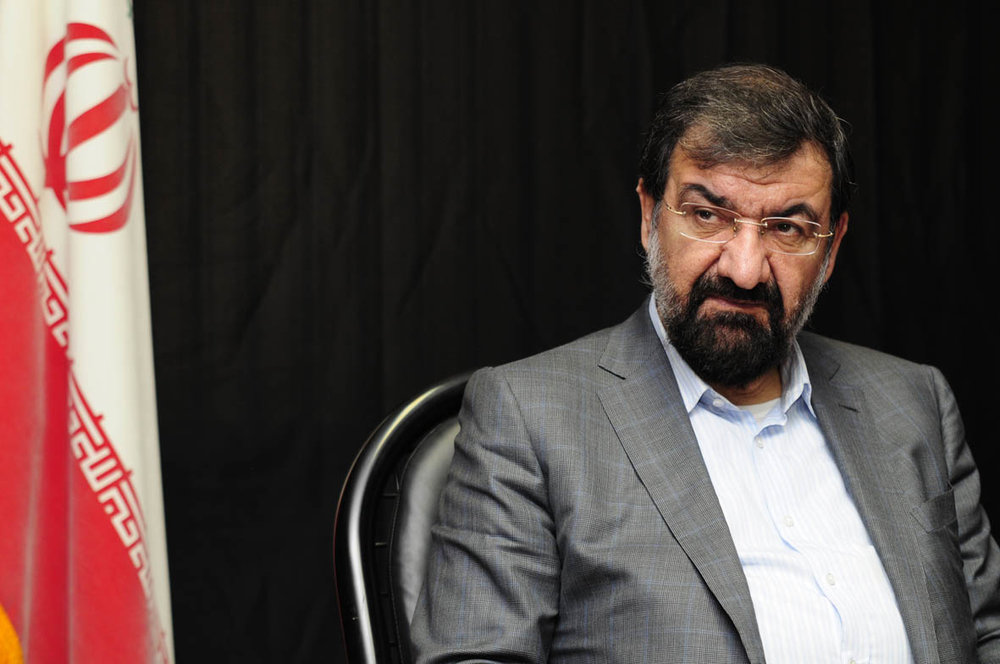 TEHRAN – Mohsen Rezaee has said confrontation between the Iranian Islamic Revolution and the global arrogance is civilizational and fundamental in nature, continuing for a long time.
The secretary of the Expediency Council made the remarks in a gathering on Sunday, Tasnim reported.

Proving a background to the ongoing clash between the two camps, the former Islamic Revolution Guards Corps (IRGC) commander listed four confrontational periods of violence and terror, post-war détente, threats and sanctions, and infiltration and war of coalitions since the 1979 Revolution.

The first confrontation episode when the revolution was in its infancy was characterized by violence, terror, and war, Rezaee noted, adding learnings from the bumpy course helped tackle security and defensive weaknesses.

During détente years, Americans did their utmost to drag Iran into political isolation, pressuring the country to sound the retreat on its revolutionary causes and values, Rezaee stated, lamenting weak performance.

"Threats of the era were political and diplomatic in nature and unfortunately, we did not obtain great achievements."

A distinction of the third confrontational wave, according to Rezaee, a scholar of Imam Hossein University, was a focus on the economic sector.

"Embargoes on trade, sailing of oil, and imports and exports led to formation of an economic blockade against the Islamic Revolution."

While the golden opportunity could be grabbed in a best possible way, true heroes of the battle were the Iranian people, the veteran politician reminded, adding "the Supreme Leader outlined tents of resistance economy to vaccinate our economy against sanctions."

The fourth confrontational experience is a "war of coalitions," which is driving the country into a regional face-to-face with regional countries, the official noted.

"A war of coalitions means a Saudi-backed regional coalition which resulted in the passage of four articles in the final document issued by the Organization of Islamic Cooperation."

Also, the battle of coalitions has been exacerbated by the signing of the nuclear deal between Iran and global powers as well as by the new situation Iran is dealing with in the Middle East, Rezaee said.
AK/PA