Tehran dismisses Saudi FM's allegations as 'wrong'
September 9, 2016 - 20:59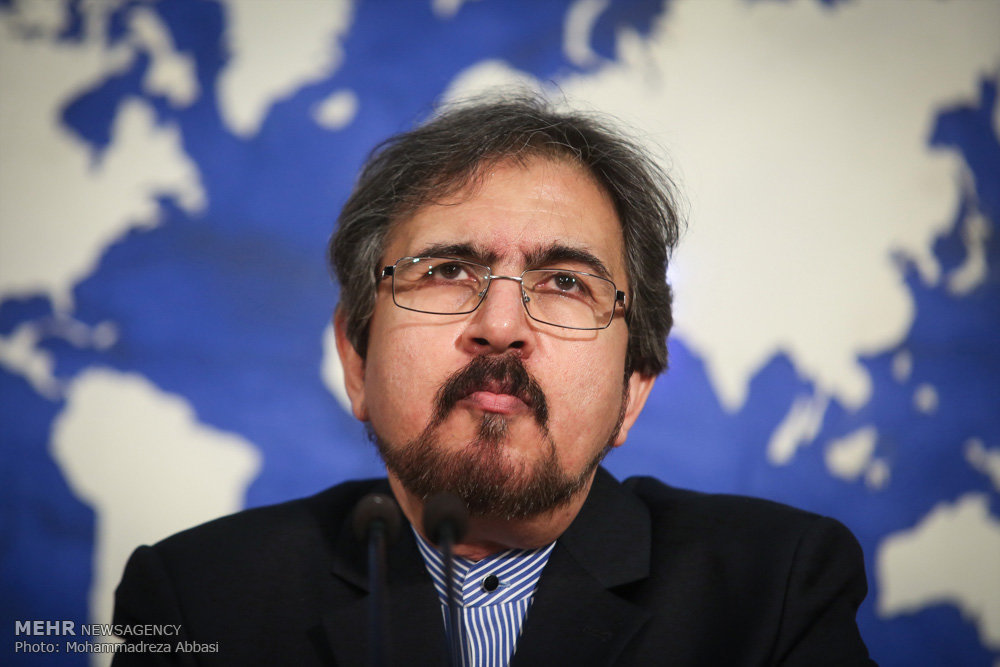 TEHRAN - Iranian Foreign Ministry spokesman Bahram Qassemi dismissed on Thursday Saudi Foreign Minister Adel al-Jubeir's remarks who accused Iran of supporting terrorism, saying the accusations are "wrong."
He said that the Saudi foreign minister's claims are "repeated" and "unilateral."
"It has been a long time that Saudi Arabia has deprived the Yemeni defenseless people of peace and security and imposed a cruel and destructive war against this country's innocent people…and at the same time accuses others of interfering in neighboring countries' domestic affairs," he said.
Jubeir "repeatedly" and "ridiculously" accuses Iran of supporting terrorism and the Al-Qaeda terrorist group while heads of the terrorist groups, including Daesh, Taliban and Al-Qaeda, are either Saudi citizens or influenced by the Wahhabi ideology, Qassemi said.
He added, "This is a bitter reality, of which the whole world and the human conscience are gradually becoming aware."
The Saudi foreign minister claimed on Wednesday in London that Iran is interfering in the affairs of other countries, including Yemen and Syria.
In July, Qassemi called the Saudi kingdom "the founding father of Daesh and al Qaedeh".
Iran urges Bahrain to focus on internal affairs
The Iranian Foreign Ministry spokesman said Thursday that Bahrain should avoid adopting a "repeated" position that is ordered by those who have gone astray in the Middle East region and focus on its domestic affairs.
His comments came as Bahraini Foreign Minister Khalid bin Ahmed Al Khalifah said during his speech at the 146th ordinary session of the Arab League Council in the Egyptian capital city of Cairo on Thursday that Ira is politicizing hajj.
In a stampede at the holiest Muslim pilgrimage site on September 24 last year, thousands of pilgrims were killed. Among the dead were 464 Iranians.
After several rounds of negotiation between Iranian and Saudis officials to hash out discrepancies over the hajj issue, Hajj and Pilgrimage Organization of Iran (HPOI) announced on May 29 that it won't dispatch pilgrims this year to Mecca because of inconsistency at decision-making level by Saudis.
NA/PA